Customer reviews are invaluable to businesses. Indeed, they offer organizations the opportunity to build a good brand image, a good reputation online, and enjoy excellent visibility on search engines. It goes without saying that online reviews are a must in terms of customer acquisition and employer brand!
In 2022, according to Findstack, 95% of Internet users rely as much on online reviews as on the recommendations of a loved one. With that in mind, you need to keep an eye on your online reputation. However, where do you start? What online review platforms do you need to be on to ensure you are chosen by potential customers? To shed light on the subject, here are eleven customer review platforms to discover and master.
The importance of online reviews for your business
Online reputation is a real pillar for the growth of your business. To find out more about your company, your prospects are going to the web to read about your services and products. For example, an organization with a high volume of positive customer reviews will attract the attention of many potential customers. Why is it important to have a good reputation on customer review platforms? To help you, here are eight benefits of a high number of positive reviews on online review platforms:
Potential customers in confidence;
More customers in-store;
Better credibility;
An optimized local referencing;
A better SEO listing;
An increase in turnover related to the above-mentioned items;
And more!
In addition to offering you these benefits, online reviews also present a golden opportunity to interact with your customers. For example, by responding to customer reviews, you can learn more about the strengths and weaknesses of your customer experience. This valuable feedback will allow you to continuously improve your services according to the concrete needs of your clients. Keep this advice in mind when monitoring your customer review platforms!
11 customer review platforms to discover and master now
To ensure your company's good reputation, you must first start managing your online reviews. However, this can be a complex task in the vast world of the web. What are the best review sites for your consumers? To enlighten you on the subject, here are eleven customer review platforms to discover and master.
Google My Business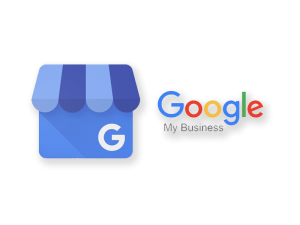 Google My Business is one of the best-known customer review platforms on the web. Based on Google, the world's most widely used search engine, it gives companies excellent online visibility. This visibility, in turn, translates into more traffic, a significant asset to ensure the success of local businesses. It goes without saying that Google My Business is a must when it comes to the best review sites for your consumers!
With Google My Business, you can create a business account and save all your information there. Phone number, address, opening hours, types of products and services offered, website: your contact details will be available in one click for all users. This is a great way to inform your clients about your organization's service offering, as well as to show some credibility with detailed and up-to-date information.
Google My Business is a completely free online review platform. Be aware that it is very easy to invite your best ambassadors there to get many positive online reviews. So, with reputable software such as InputKit, you can attach a customized link at the end of each satisfaction survey to invite your customers to leave a review on your Google My Business profile. Such a practice will allow you to obtain an excellent reputation on this customer review platform.
By the way, did you know that InputKit's online reputation solution has a review widget to showcase your best Google reviews on your website? This is a feature that can definitely highlight you and reassure potential leads. All in all, a high volume of positive, authentic, and detailed reviews will definitely distinguish you from illegal competitors who prefer to buy fake Google reviews rather than listen to their customers!
Facebook
Did you know that the famous Facebook social network is also a customer review platform? With 2.91 million active users per month, this is a platform to watch carefully!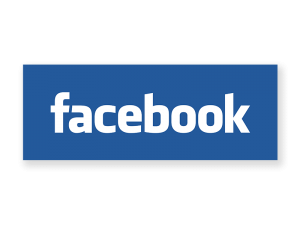 How do Facebook reviews work? Your company's page will receive a rating of one to five stars. Therefore, if your organization receives a high volume of positive customer reviews, Facebook can become a powerful lever to attract new prospects.
However, we must keep in mind that Facebook is primarily a social network, not an online review platform. As a result, the options for moderating customer reviews are very limited. For example, it is not possible to impose ranking criteria on Facebook's customer reviews, nor to delete them. Thus, it is very risky to get a bad brand image simply because your competitors or ill-intentioned people decide to generate a bad buzz around your business.
In terms of customer review platforms, Facebook will give you considerable visibility while building a community around your services. However, be careful: always respond to customer dissatisfaction to distinguish spam from authentic feedback!
Yelp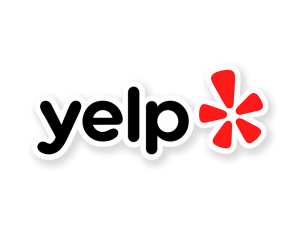 Previously, Yelp was primarily a customer review platform specialized in hospitality. Today, it is one of the best review sites for local consumers. Now, the platform offers feedback for food services, home services, hair salons, installation services, dental clinics, and more! This is a great review site to make you stand out as a local business.
In addition, Yelp has strict terms of use to ensure the authenticity of the reviews. The platform is so reliable and popular that 92% of users make a purchase after reading the reviews. This statistic proves that this review site is an essential asset for your online reputation.
Do you want to take advantage of this customer review platform to put your leads in confidence? Direct your ambassadors to your Yelp page to increase your customer reviews. Thanks to their badge system, you can even display your star count on Yelp on your corporate website. This is an asset not to be overlooked!
Capterra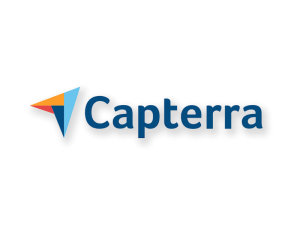 With over a million reviews and a very active community, Capterra is the world's largest software evaluation platform. Indeed, it offers more than 810 categories, which makes it a valuable ally for the purchase of software. This is definitely an indispensable customer review platform for any company specializing in software creation!
This completely free platform offers searches by sector, by type of software as well as by type of product. Capterra is also equipped with a comparator that can analyze up to four products at a time. This feature, along with detailed and accurate reviews, is a great addition to providing consumers with a clear view of products before making a purchase. Definitely, if you are specialized in the virtual domain, this platform is for you!
G2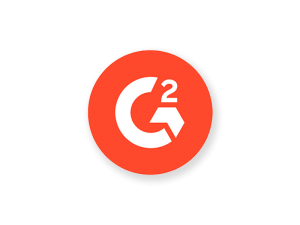 Are you a Business to Business (B2B) company specializing in the sale of software and applications? If this is your case, the G2 customer review platform is for you!
With over one million online reviews, this review site is visited by more than five million shoppers per month. To ensure the authenticity of its customer reviews, the platform awards certification badges to its users. An active or certified Internet user will receive a badge to attest to the honesty of their online feedback. Useful, isn't it?
This customer review platform has several detailed and precise feedback covering various aspects of the evaluated product. Price, simplicity of use, interface, speed of installation, and customer support: everything is covered by the users in order to assure the buyers the best possible software. G2 even offers users the opportunity to record evaluation videos to show in detail the reason behind the assigned rating.
If you are in the field of B2B and you specialize in the sale of software, G2 is a site of opinion not to be neglected!
FourSquare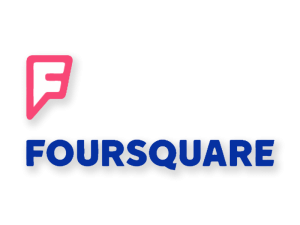 FourSquare is a social geolocation network that can be downloaded through Google Play and the Apple Store. Users of the platform can identify themselves in real time at the place they visit. Restaurant, hair salon, dental clinic, museum, and more: there are many possibilities for it's users. In addition, this is a golden opportunity to increase the visibility of your local business!
Since FourSquare is primarily a social network, Internet users can add pictures of the visited establishment to their online reviews. In addition, users of this customer review platform can also share their good experiences in just one click. Such sharing is an ideal strategy to increase your company's reputation and visibility. So, if you're a local company, feel free to refer your satisfied customers to FourSquare to build a community around your organization!
Trip Advisor, Expedia and Booking.com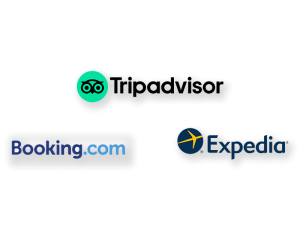 Do you specialize in tourism or hospitality? If this is the case, we strongly advise you to invite your customers to leave a review on customer review platforms such as Trip Advisor, Expedia, and Booking.com. These review sites offer users not only to leave valuable feedback about their stay, but also to compare the prices of the available packages. In addition, visitors have access to a wide range of activities near the chosen hotel. Five-star restaurant, historical monuments, spas, tourist spots, cruises, and more: invite your prospects and customers on these platforms to discover the activities and packages of your establishment!
In addition, Trip Adivsor and Booking.com offer their users to book the hotel that best suits them on the platform. This is a significant criterion for establishments wishing to increase their sales and their online visibility!
Glassdoor et Indeed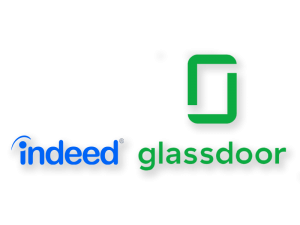 Of course, Glassdoor and Indeed are must-haves when it comes to employee reviews. In the current salary increase period, it is important to know how to distinguish yourself as an employer of choice. What better way to do this than to invite your satisfied employees to leave you a positive online rating? Precise and detailed feedback about the organizational culture, working conditions, and benefits of your company will certainly attract new talent to your company!
How can InputKit help you maximize your presence on all these online review platforms?
Do you have any difficulty optimizing your presence on your customer opinion platforms? If so, know that InputKit's turnkey solution can help you ensure your reputation on your various online review sites!
After each satisfaction survey, include a personalized link to take your customers to your online review platform. Google My Company, Yelp, Facebook, Capterra, Trip Advisor: select the site that suits you best according to your area of expertise.
Did you know that our solution only targets your ambassadors? Automatically invite your satisfied customers to leave you a positive review online, at the time of their choice. With InputKit, you will receive an average of three to ten times more positive monthly reviews. This is an essential asset to ensure your company's good reputation!!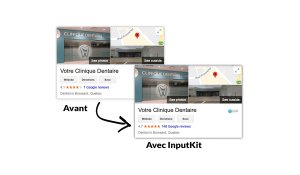 To save you time, InputKit also has a smart response generator. With this feature, write your own personalized responses to online reviews, and then respond automatically to customer reviews based on the appropriate level of satisfaction. It is important to let users know that their well-being is your priority. With InputKit, you'll save time while proactively engaging with your customers. You will even benefit from an online review widget to showcase your best customer feedback on your website. Such a practice will certainly put your prospects in confidence. This is a great way to ensure a better reputation online!
As experts in online reputation, we know how complex it can be to capture a high volume of positive customer reviews. To do this, choose the best customer review platforms for your business, then ensure your good online reputation.
For B2B software companies, aim for Capterra or G2. On the other hand, if your brand specializes in the hospitality industry, Trip Advisor, Expedia and Booking.com are made for you. Finally, if you are a local company, why not invite customers to leave a review on FourSquare, Google My Company, Yelp or Facebook? This will greatly increase your online visibility. In any case, don't forget to invite your satisfied employees to leave you a positive review on a review platform such as Indeed or Glassdoor. This strategy will not fail to attract new talent to your company!
Now, do you need help to optimize the management of your online reviews? Don't hesitate to plan a free, personalized demonstration of our solution with our team of experts in e-reputation. With InputKit, collecting positive online reviews has never been easier!