Having a good brand is a huge asset for your business.
It gives your brand a reputation, promotes your products and services, and plays an important role in your e-reputation. After all, your target customer's perception of your business is one of the key factors in its buying process!
If all companies are looking to design the ideal brand, it can be difficult for some to understand its different components. What factors affect your brand image? And what are the dangers of bad brand image and reputation?
To help you better understand the issues surrounding your company's reputation, here are nine causes and negative impacts related to bad brand image and reputation.
What is a brand image? Definition
In concrete terms, the brand image is the representation of a business perceived by a consumer. It is a feeling, a judgment, that an external person carries towards the message conveyed by a mark. This perception, based on several criteria, most of which are immaterial, allows consumers and employees to make decisions.
Today, it is important to avoid spreading a bad brand image and reputation, as this can greatly harm your company's reputation. Your potential customers will choose to do business with the brand that will make a better impression on them. In this sense, it is important to disseminate a brand image that corresponds to the true identity of your company!
In summary, the definition of a brand reputation is:
The values, messages, products, and services that a company distributes to its customers;
The perception of the target audience in relation to the messages conveyed by the company.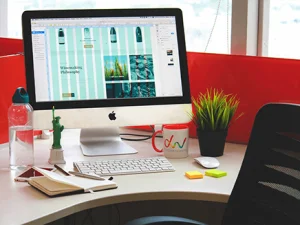 The components of brand reputation
Contrary to popular belief, branding is much more than a logo that represents the services of your business. It's about your prospects' perception of your brand, the message you convey to your potential customers. However, it can be difficult to identify the various factors that contribute to your customer's brand image and reputation.
What is brand reputation? How can you prevent bad brand image and reputation? To help you better understand the issues of this topic, here are seven components of branding and their definition.
1. The visual identity of the brand reputation
Visual identity is a set of graphic elements that allow consumers to identify a business. This is the sum of the various visual mediums that allow the company to attract the attention of potential customers.
There are several elements that make up a company's visual identity. These include:
The name of the mark;
The logo;
The company's main colors;
The typography;
The layout of your website;
The packaging of its products.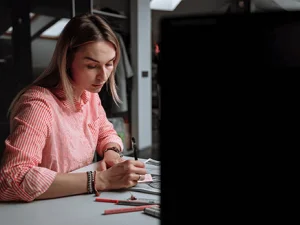 A neglected and too generic visual identity can quickly give your consumers a bad brand image and reputation. Its design must be researched, as well as easy to decline on several visual supports, so that your potential customers can recognize you at a glance. Keep in mind that this is one of the key aspects that give your company recognition and memory skills. Your potential customers will remember a company with an optimized brand!
2. The company's digital platforms
Today, it's important to see your digital platforms as stakeholders in your organization. To this end, it is important to optimize your online presence, whether it is your website, your social networks, or even your online reviews platforms.

To prevent bad brand image and reputation, regularly maintain your digital platforms. The time you invest will certainly be profitable! For example, during a relocation, be sure to update your address and phone number on your various web platforms. In the same vein, take care to describe your company, your products and your services. You can even optimize your local positioning to make it easier for potential customers near you! An active online presence encourages consumers to turn to your business. Local SEO also allows you to grow your web traffic, which will be favorable to your positioning in search engines (SERP). Investing time in your digital platforms is a must! This is a good practice to follow to avoid a bad brand image and reputation.
3. Points of sale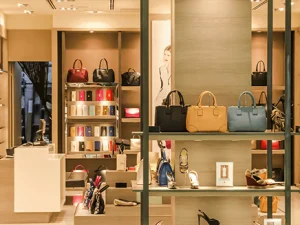 It is well known that the aspect of your branches has a direct impact on customer satisfaction. No one likes to find themselves in a space cluttered by boxes, or in a waiting room whose windows have not been washed for several days. These elements may seem obvious, but they can definitely play on the brand image!
Upon arrival at your point of sale, your client is greatly influenced by the state of your store. A clean environment, temperate music and clear space contribute to the quality of the customer experience. Your prospects will be drawn to your warm environment and more likely to make a purchase within your branch.
On the contrary, a seemingly neglected point of sale will deter your potential customers from doing business with your business. Avoid spreading a bad brand image and reputation: keep your branches healthy and up-to-date to welcome your customers. The results of this approach will be beneficial, both in terms of your reputation and in terms of customer experience!
4. Reputation on online review platforms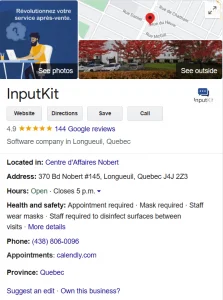 The shopping experience is a process that is taking place increasingly on the web. Online review platforms now play a crucial role in acquiring new leads: according to The Power of Reviews, 95% of consumers rely on online reviews before buying a product. With this in mind, it is important to maintain your e-reputation in order to know what your customers think about your products and services.
A good way to avoid the spread of bad brand image and reputation is to regularly monitor your online review platforms. This tactic allows you to identify the needs of your target clientele and also to respond to negative reviews in order to correct some customer dissatisfaction.
Did you know that Bazaarvoice confirms that 41% of customers feel privileged when a company responds to their comments? Take the opportunity to improve your brand image: answer to customer reviews, and let them know how important their opinion is to you. This will improve your online reputation, as you will show your community that their well-being is at the heart of your priorities.
5. Quality of customer service offered
One of the key factors impacting your brand image is the quality of customer service. A single, particularly positive or negative interaction can affect a customer's perception of your business.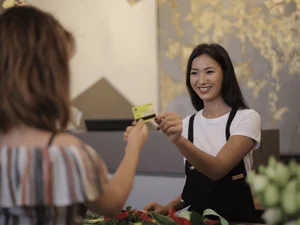 A prospect who is warmly welcomed and professionally served is most likely to return to your company, and even recommend it to their loved ones. On the other hand, a customer left to himself will feel neglected and abandoned: there is little chance that he will give you a positive opinion. It may even harm your reputation through negative word-of-mouth!
According to HubSpot, 93% of customers will go back to a company that offers excellent customer service. Optimize your customer experience to provide your customers with the service they deserve: this will help you avoid a bad brand image and reputation while improving your customer retention.
6. Marketing communication campaigns
Once you have built your visual identity, you need to communicate it strategically. To do this without creating a bad brand image and reputation, you will need to create powerful marketing campaigns.
These campaigns are defined by a set of actions designed to achieve a specific goal. Here are a few examples of objectives during a marketing communication campaign:
Announce a new range of products;
Promote a new product or service;
Increase awareness of your brand;
Communicate an event that concerns your points of sale.
You will then need to determine how to reach your target audience. You can, for example, broadcast your campaigns via an online ad, a radio or television ad, or by advertising.
To prevent bad branding, adjust the tone and message of your campaign to suit your market segment. Maintain your visual identity and monitor consumer reactions to your marketing campaigns to prevent them from having a bad perception of your brand! A single campaign with a negative image can harm your brand!
7. The company culture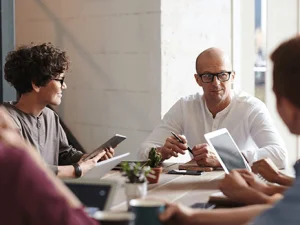 Nowadays, the internal culture of companies should no longer be seen as an isolated universe. It is very common for companies with a bad internal climate to make the headlines. The culture of a company is reflected in its internal structure, especially at the human level. It brings together all the beliefs, values, working methods and attitudes adopted by a company. These factors then influence the conduct and know-how of its employees. Be sure to question your employees to see if the current internal culture is positive. By setting up employee satisfaction questionnaires, you will be able to become aware of certain problems that need to be corrected. In addition, to maximize your employees' motivation, be sure to provide positive and constructive feedback to them! The InputKit Employee Assessment Solution allows you to evaluate your staff in an automated way based on feedback from your customers.
All in all, keep in mind that the internal climate will have a direct impact on your company's external perception. Unhappy employees tend to confide in those around them who are also consumers.
The causes of poor brand image and reputation
A good brand image is a valuable asset for your business. It will maximize the conversion of potential leads! If brand optimization is a challenge for you, don't worry! First, it is important to determine the cause of your target audience's misperceptions.
Here are four causes of poor brand image and reputation that will help you better understand some of the issues related to your company's reputation.
1. Lack of time
The lack of time is one of the main causes of poor brand image and reputation. To create a good brand image, you need to consolidate the components of the brand and maintain them over time to adapt them to the needs of your customers.
An employee who is short of time will not be able to provide quality customer service. On the other hand, a team that only needs to focus on the customer experience in-store due to a lack of labor will not have the opportunity to invest in other facets of its business, such as web platforms or advertising campaigns.
It's important to take the time to solidify your brand image. Running around for lack of time, your brand image will certainly suffer!
2. Lack of knowledge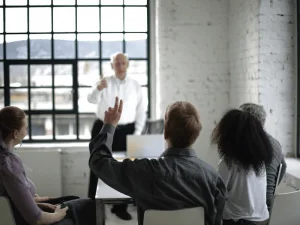 The lack of knowledge is a common cause of poor brand image and reputation. Sometimes employees have no knowledge of good branding practices.
The knowledge of a manager and his employees is not to be taken lightly. A team that does not master the concept of brand reputation will not be able to build one, nor understand how to disseminate it to the general public. Similarly, an employee who does not know the importance of SEO has little chance of making your brand appear in the search results of potential customers.
Take the time to familiarize yourself with the concepts of the brand before proceeding with its conceptualization. Educate your employees on how to effectively represent your business and enhance your reputation, both by word of mouth and online. This will prevent you from creating a bad brand image and reputation!
3. Staff shortage
In this time of labour shortage, the shortage of staff can greatly affect your brand image.
If your staffing is reduced, you will need to focus on several tasks in a limited time rather than on the experience offered to your clients. The stress caused by this lack of time can then give your customers a negative perception, who will believe that the staff is overwhelmed. This can even affect your employees' motivation and reduce their retention.
Prevent bad brand image and reputation by automating certain processes at the heart of your business. This will improve your task management and allow your employees to provide the best possible experience to your customers.
4. Lack of tools
Whether it's the online or in-store customer journey, optimizing the customer experience is critical. To do this, you need to innovate, including equipping yourself with new technologies to automate and simplify your processes.
Here are some examples of situations that can lead to poor brand image and reputation related to the lack of tools in a company:
The lack of chatbot on the website to answer customers' questions;
Not having a website or online platform to join the company;
Manual sending of satisfaction surveys, which prevents employees from focusing on more important tasks.
Employees are too busy finding information about a broken computer system to provide adequate customer service.
To prevent bad brand image and reputation, automating your processes is important. For example, a solution like InputKit can allow you to automate the sending of your customer satisfaction surveys at the right time, in addition to having a fully customizable message. This will save you several hours of management that you can invest in improving your customer experience!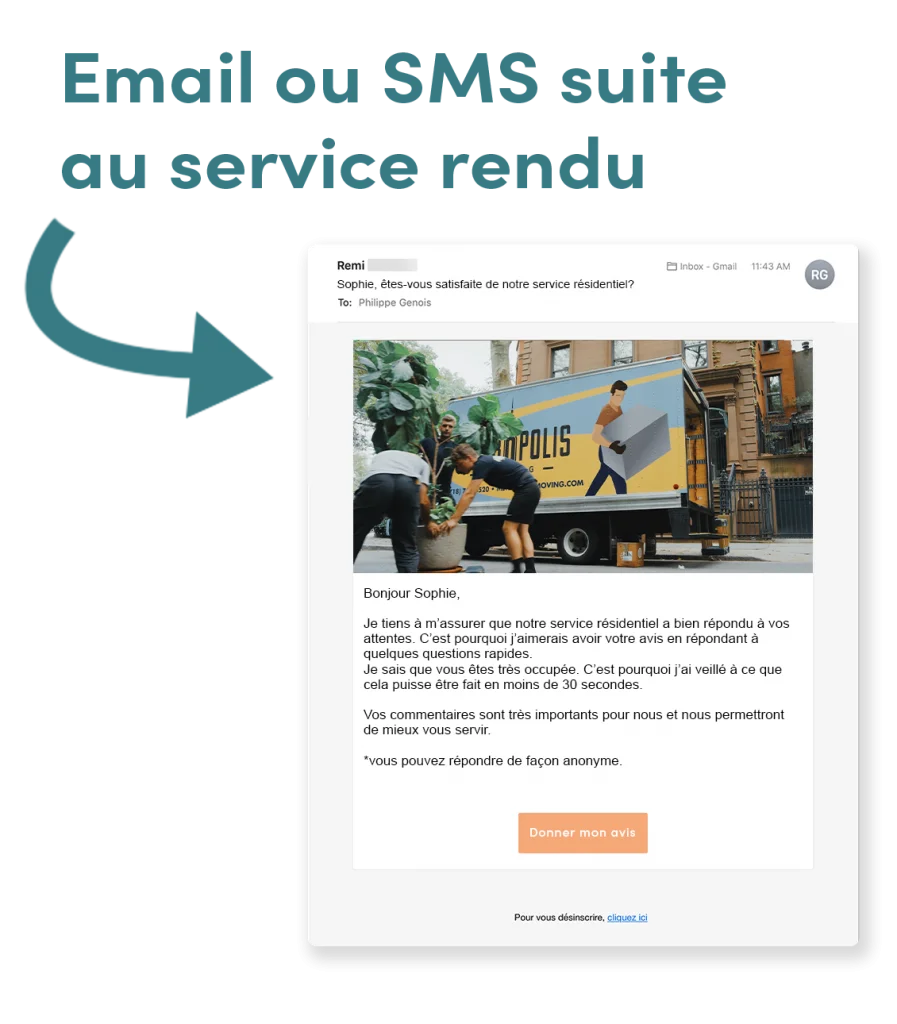 The dangers of having a bad brand image and reputation
Most companies want a good brand image. On the other hand, a bad brand image can completely destroy your reputation. Whether it's negative word-of-mouth or online reviews, it's crucial to pay attention to how your customers perceive your business. With social media, customer dissatisfaction can quickly turn into a scandal that could deter any prospect or employee from giving your business a chance!
To help you understand the impact of bad brand image and reputation on your business, here are five issues they can generate.

1. Negative impact on sales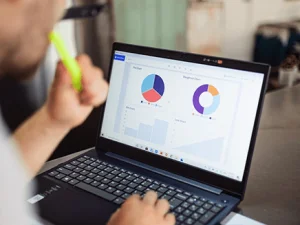 First, your reputation has a significant impact on your annual revenues. A study conducted by PR Newswire shows that the quality of your brand image can influence up to 33% of your annual profits.
A forgettable visual identity, a negative e-reputation or poor management of your employees are factors that can influence the purchase decision of your potential customers. A poor brand image and reputation can deter them from doing business with your company before they even give it a chance. That's why it's important to pay attention to your brand image and customer service!
2. Competitors gain market share
Do you have a bad brand image and reputation? If so, your prospects will likely turn to your competitors.
If you don't have any brand reputation differentiators to allow your potential customers to identify you, some competitors will win. On the other hand, if you are known for a poor customer experience or have many negative reviews online, your prospects will not hesitate to do business with a competitive brand whose reputation is rated better.
In addition, when it comes to brand reputation, we also think about positioning in search engines. As a result, if you don't care about your brand, chances are your competitors will appear ahead of you in Internet search results. This is one of the reasons it's important to invest time in branding!
3. Difficulty in obtaining new clients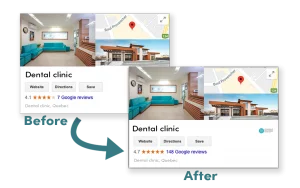 The customer experience of your prospects starts long before they go to your points of sale. From the beginning of their research, they will rely on your reputation to create a positive or negative image of your company. This perception of your brand then affects their decision-making process when it comes to choosing a branch that meets their needs and values.
According to Marketing News Canada, 94% of consumers decide not to do business with a company after reading negative online reviews about it. This statistic proves that you lose the majority of your potential customers when you have a bad brand image and reputation!
A negative brand image and reputation does not only hinder the acquisition of new customers during their online searches: it also makes them much more critical of the experience in-store. A consumer who expects poor service will already have a negative perception of your brand. In this sense, it will require much more time and energy from your staff to be convinced of the quality of your services. That's why it's important to monitor your online reputation, including taking the time to respond to your Google reviews!
4. The impact on your staff's mood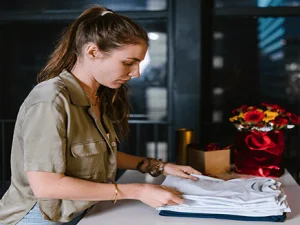 If a bad brand image and reputation has a negative impact on the acquisition of new customers, it also has a negative influence on the mood of your employees.
Your staff is the heart of your business. It is thanks to them that you are able to offer your products and services to your customers. However, poor branding can completely undermine their motivation to work under your name.
When employees give the best of themselves to a brand with a dubious reputation, the quality of their services may not be recognized by consumers. At work, they will feel discouraged by the lack of recognition from clients. Back home, they will be potentially ashamed to work for a company that does not value their efforts. In the long run, it may disinterest your talents from their jobs and even push them to resign.
5. Difficulty recruiting when you have a bad brand image and reputation
Over time, poor branding can also affect the recruitment of new talent within your company.
As a result of their departure, some of your former employees may contribute to your organization's bad reputation. They could share their negative experiences related to work stress, poor job distribution or even corporate culture.
To this end, Internet users will rely on your brand image before conducting a job interview. If they read negative reviews written by members of your team, it's likely to discourage them from working for you!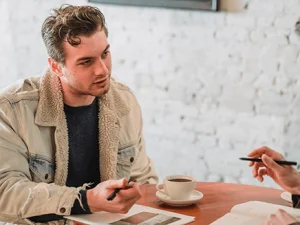 Finally, your brand is defined by your visual identity, your digital platforms, your sales locations, your online reputation and the quality of your services offered. The external perception of your brand can also be influenced by your marketing communication campaigns as well as your company culture.
If you have a bad brand image and reputation, take the time to set your goals. Learn about good practices to improve your brand image.
Short of time and staff to improve your brand? Equip yourself with new technologies and a solution like InputKit to automate some of your processes. By following these methods, you will see positive effects in terms of acquiring new customers, retaining employees and even on your annual sales. Plan your free demo to see how InputKit can positively contribute to your brand image, both in terms of customer experience and online reviews!