In 2023, it has never been more important to provide customers with an experience that exceeds their expectations.
According to a Forbes study, 86% of customers would be willing to pay more for a better customer experience. In addition, according to the Zendesk report, 76% of customers immediately turn to a competitor after a bad experience. In this vein, it is crucial to know how to create a memorable, unique and exceptional experience to satisfy your customers!
Download now: -> Learn Everything About Customer Satisfaction and the Net Promoter Score [Free French EBook]
In addition, as new trends emerge, customers are much more demanding about the quality and personalization of the experience offered. In that sense, how can you build a better customer experience for your customers?
Discover now six best practices to ensure your customers' satisfaction and set you apart from your competitors!
Why is it important to deliver a better customer experience in 2023?
In an environment where businesses are more competitive than ever before, it is crucial to build an innovative and memorable customer experience to attract and retain new prospects within your organization. A good customer experience based on the real needs of your customers is the key to the success of your company. By showing that you care about the well-being of your customers, you prove to your prospects your reliability as an organization. In addition, a customer relationship based on trust and respect will allow you to ensure the loyalty of your current customers. This is a must for the longevity of your company!
With a good customer experience, you can:
Distinguish yourself from the competition;
Attract new prospects;
Retain your existing customers;
Motivate your employees;
Improve your reputation;
Optimize your online visibility;
Reduce marketing costs;
Generate more revenue;
And more!
If a careful and exceptional service ensures the return of your customers, a bad customer experience can completely dissuade your customers from doing business with you again. They might even turn to one of your competitors without even explaining why they left. That's why it's crucial to give your customers and prospects a better customer experience!
How to deliver a better customer experience in 2023?
6 tips for a memorable customer experience
In order to retain your customers, it is important to offer them a better customer experience. However, with the proliferation of new trends and competition between companies, it can be difficult to create an innovative, personalized and memorable customer experience. How can you build a better customer experience to exceed your customers' expectations? To shed some light on the subject, here are six best practices to follow to ensure your customers' satisfaction and loyalty.
1. Assess the current situation with the power of data
In order to create a better customer experience, you first need to know your customers' current level of satisfaction with the services offered by your company. In addition, to achieve this, you will need to engage with your clients to question them in order to assess the key metrics that matter to you. Here are some examples:
The Customer Satisfaction Score (CSAT), to evaluate a customer's overall satisfaction following a service rendered. For example, you may ask, "How satisfied are you with the responsiveness of our staff?" , then propose a response in the form of a five-answer numerical scale.
The Net Promoter Score (NPS), to assess a client's referral rate after a lived experience. For example, you may ask, "What is the probability rate you would recommend to a friend or relative?" , then propose a response in the form of a numerical scale between one and ten. A score of zero to six translates into detractors, a score of seven to eight translates into passive clients, while a score of nine to ten presents your best promoters.
The Customer Effort Score (CES), to measure the effort a customer has made before reaching a goal within your company. For example, you may ask, "On the given scale, how easy was it to buy your product on our website?" , then propose a five-answer scale to estimate effort.
Using a customer experience software such as InputKit, regularly interview your customers to get valuable information about the quality of your services. Customer journey, quality of service, professionalism of staff, utility of a purchased product and more: analyze every facet of your customer journey to collect the most accurate metrics possible. Then, analyze the results obtained to improve your customer experience continuously. Informed decisions based on concrete needs will show your clients that you are listening to their answers. For a successful customer experience, nothing should be left to chance. Be proactive: ask your consumers regularly to create a better customer experience!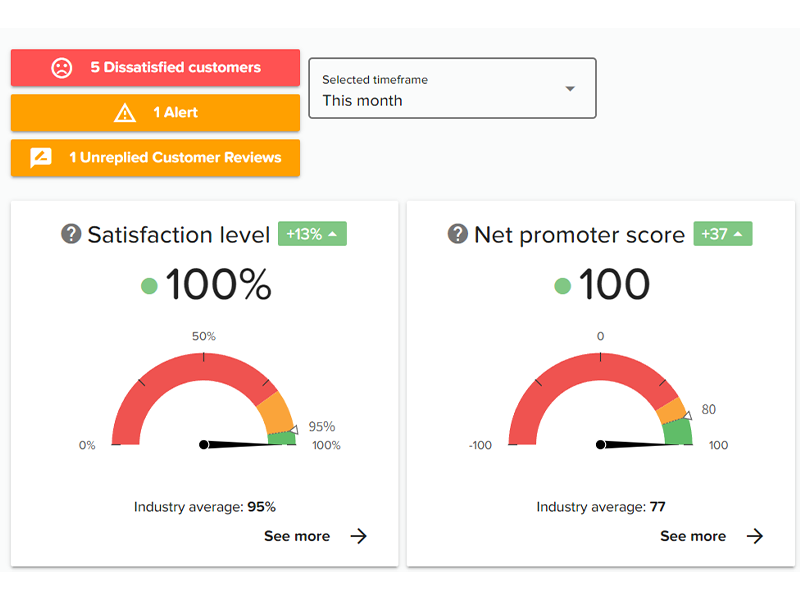 2. Prioritize changes based on three main criteria
Imagine the following scenario: you regularly visit your favorite restaurant. However, over the past few weeks, you have noticed that the proactivity of the servers has greatly diminished. Since the company regularly sends you customer satisfaction surveys for restaurants, you seize the opportunity and share the problem in your comments. However, you are surprised to see changes with the menu, with the decoration and even with the opening hours rather than more attentive and professional servers. You wonder: does this restaurant send out surveys out of courtesy? Do managers really care about what clients think? Annoyed by the same irritants, you decide over time to stop visiting this restaurant to favor a competitor on the same street.
Here's a great example of an inadequate customer experience. To provide a better customer experience, you need to act quickly, especially when the same complaint comes up frequently!
When you detect a trend in the results of your surveys, take care to act quickly to correct the situation. A number of elements can be considered to prioritize changes to the customer experience. According to Daniel Fournier, a Customer Experience Expert, there are three main criteria that can help you determine if any element of your customer experience is a priority for change.
A) Analyze the intensity of your customers' emotions in relation to the criticism
The intensity of emotions can be seen by the score given in a survey, or by the vocabulary used for feedback. Do your customers seem particularly disappointed or outraged by the waiting time in restaurants? Depending on the intensity of the emotions, it may be something that needs to be addressed quickly. To this end, pay particular attention to the words used in the feedback as well as your Customer Satisfaction Score (CSAT) and Net Promoter Score (NPS) metrics. A client reporting being disappointed and leaving a satisfaction score of three out of five is therefore not as dissatisfied as a client who, in their feedback, gives a score of one out of five. It is therefore relevant to cross-reference the verbatim and the data for a better analysis. In all cases, it will be helpful to speak with your customers to understand the source of the dissatisfaction and to identify priority changes. Don't forget to always adapt your services to your customers' feedback. A company that listens to its customers is open-minded, confident and empathetic. This will set you apart from your competitors while ensuring the loyalty of your existing customers!
B) Determine the frequency of different feedback over the weeks
To prioritize changes based on the frequency criteria, you need to analyze how often the feedback theme comes up over the weeks. For example, when feedback comes to you, ask yourself: is it always the same flaw that is brought forward? For how long has this criticism appeared in your clients' comments? If the same comment comes up frequently, it is a sign that you will need to take action quickly. By showing that you take your customers' reviews seriously, they will definitely come back to your business!
C) Determine the occurrence of comments over time
To prioritize changes to the customer experience, it is important to analyze the occurrence of feedback. Occurrence is defined by the number of respondents addressing the same theme. It may be relevant to analyze groups that share the same comments. When an occurrence is high, it may be relevant to question the context experienced by individuals. Do they have anything in common? Did they all come in on a Thursday? Did they all order the same meal? Are your respondents all the same age? When they mentioned that they were disappointed with something, did they all give the same very specific example? When we talk about occurrences, we analyze the context in which the comment appeared. To show your customers that you care about their satisfaction, take action quickly based on feedback. This way, you can offer a better customer experience and stand out from your competitors!
In order to identify a trend and be able to prioritize it and focus on it, it is necessary to analyze the frequency (the number of times the theme comes up), the occurrence (the number of respondents on this theme) and the intensity (the emotional burden of the client in relation to the event and its impacts). In addition, you must also analyze whether everything is representative and statistically significant in relation to your clientele. Is the sample significant? Otherwise, before you take action, you will need to gather more feedback in order to have a reliable result in your hands and communicate a trend to senior management on which to invest. Keep these precious ones in mind to learn how to deliver a better customer experience in 2023!
3. Provide in-house training on the importance of a good customer experience
To deliver a better customer experience, you need proactive, professional and ambitious employees. However, even your best talent may not be aware of the importance of a good customer experience. This factor is a must in terms of both customer and employee experience. After all, an employee who is proud to contribute to the day-to-day lives of your clients will be more likely to give the best of themself, which will make them much more productive and motivated at work. In addition, it will contribute to the morale of their colleagues and ensure a high quality customer experience!
How can you deliver a great customer experience? Educate your teams on the importance of great customer service. With customer experience training, refine their skills and knowledge of the latest trends to ensure a better customer experience. Throughout their work, recognize their successes by reminding them that quality service has a positive impact on the lives of their clients. With employee experience software such as InputKit, you could even automatically share positive feedback from your ambassadors with your teams to motivate them at work. This strategy will definitely have a beneficial impact on the commitment of your employees and on the quality of the services offered by your company!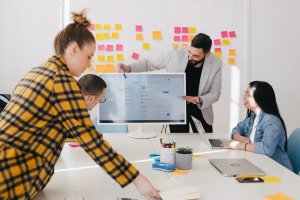 4. Customer experience must be maximized before, during and after purchase
The customer experience does not only start when customers arrive in the store: it starts when they first search for a service or a desired product. In this sense, to create a better customer experience, it is essential to optimize all the stages of your customer journey. To do this, you must:
Analyze the various moments of truth in terms of customer experience;
Analyze and take the time to understand the points of friction between the customer and the company;
Improve your interactions with your customers to improve their loyalty;
Harmonize the information available on each of your communication channels to provide a quality omnichannel experience;
Optimize the stages of your customer journey continuously based on the feedback obtained
For example, be sure to regularly update your information on your web pages to make it easier for you to search your prospects. Optimize the loading time of your website and remove broken links to give users a better online customer experience. If your customers complain about a lack of responsiveness on the part of your employees, make your teams aware of the importance of proactive and professional service. Following an online purchase, you could even ensure easy tracking of your customer by sending them regular messages containing the current status of their delivery.
In practice, the customer experience can be difficult to optimize, especially if you don't know where to start. To this end, take care to analyze the various stages of your customer journey in order to improve it according to the concrete needs of your customers. Follow our best examples of successful customer experiences to ensure the success of your business!
5. Have a good CRM to centralize your customer data
When properly operated, a CRM can contribute significantly to a good customer experience. A CRM can allow you to offer a fully personalized experience according to their concrete expectations. Such a strategy is definitely a must to offer a better customer experience to your customers!
In addition, CRM offers data centralization that is crucial to provide your customers with the necessary help as quickly as possible. After all, no one likes to wait to receive customer support! To avoid additional delays, take care to set up an excellent CRM to allow all your employees to access your customers' files at all times. Such information sharing will allow your teams to provide the best possible support, in addition to personalizing the experience according to your client's needs. This is a great example of an optimized customer experience thanks to CRM!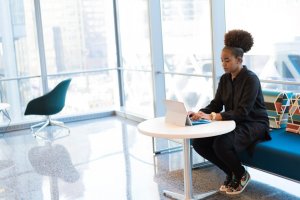 6. Build a culture of continuous improvement by rewarding your teams for improving your customer experience metrics métriques d'expérience client
In order to build an innovative customer experience, you need an ambitious, motivated and proactive team. Employees with the interests of your customers at heart will certainly help you to offer a unique and exceptional service!
To get there, why not offer rewards to your best employees? With a solution like InputKit, track your employees' individual performance scores to get the straight facts about what's happening in your branches. This will allow you to reward your top performers in recognition of their hard work. Pay increases, days off as gifts, gift cards, activities with a colleague of their choice, free meals and more: there are many ways to celebrate the performance of your teams. A culture of respect and recognition in the workplace will certainly allow you to offer your clientele a better customer experience!
How can InputKit help you deliver a better customer experience?
If you're struggling to create a better customer experience, InputKit is the solution for you!
With our customer experience assessment and improvement solution, send fully personalized and automated satisfaction surveys to your customers at the right time, one to two hours after a service is rendered. Set the record straight with our 45% response rate by email and 57% by text (SMS): keep your customers happy and save valuable management time. With InputKit, you can definitely build a better customer experience to satisfy and retain your customers!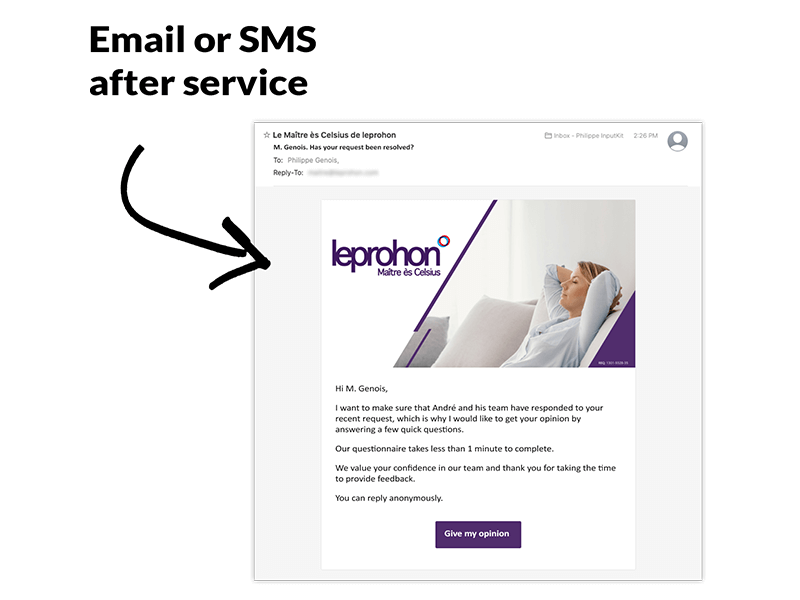 With our turnkey solution, improve your customer experience with a motivated, high-performance and ambitious team. Acquire InputKit's solution to automatically share the positive feedback from your satisfied customers with your employees. In this way, you will be able to make them more accountable, but also to show them the direct impact of their services on the lives of your clients. By sharing positive feedback and relevant proposals, your teams will be more likely to give their best to offer your customers the best possible experience!
To create a better customer experience, follow our valuable customer experience tips! Assess your current customer satisfaction with customer satisfaction surveys. Prioritize changes based on the frequency, occurrence and intensity of emotions observed in your customer feedback. Then make the necessary changes while optimizing every step of your customer journey. Once the customer experience is optimized, be sure to educate your teams on the importance of excellent customer service. Give them relevant training and reward your best employees for their good service. In order to optimize your processes, why not equip yourself with a high-performance CRM? This will certainly help your teams provide your clients with proactive, personalized and professional support!
Do you need additional support to provide your customers with a better customer experience? If so, feel free to schedule a fully personalized and free demo of our solution. We will be pleased to contribute to your customer success!