In a post-pandemic environment where the digital customer experience has been booming, customers now have a highly developed critical sense of the shopping experiences available to them. Personalization of the customer experience, instantaneous access to information: the bar is high!
In this sense, in 2023, companies will increasingly face different customer relationship management issues, since customers are better equipped to determine what a successful customer experience is. As a result, customers will be more demanding in terms of customer experience, especially in terms of customer service.
However, understanding customer relationship management issues can be complex for organizations that are not familiar with some of the intricacies of the customer satisfaction concept
What are the customer relationship management issues to monitor to ensure customer satisfaction and how can we optimize the customer experience? How can we offer customers a personalized experience, accurate and relevant answers, while optimizing the speed of customer service? To help you, here are six customer relationship management issues to follow in 2023 as well as the processes to put in place to ensure you face them well!
Definition of customer relationship management
By definition, customer relationship management is the set of tasks related to your company's interactions with your customers. It aims to acquire new customers and retain them by adding value to your services, particularly by creating a mutually beneficial relationship between your business and your customers. To do this, you need to get to know your customers better to offer them a personalized service that meets their needs.
Of course, no business can survive without a customer! Making sure your customers are happy, retaining them, and constantly improving your services should be at the top of your priorities. All this without neglecting your employee experience, since your staff is at the heart of optimizing your customer experience. That's why the well-being of your customers and employees must be at the center of your priorities, from improving your services and customer experience to managing your employees.
Why is maintaining a good customer relationship essential?
When a business is growing, it is easy to underestimate the importance of the common customer relationship management issues. After all, you are likely to have many priorities! It is nevertheless important to focus on the issues of customer relationship management.
Many businesses believe that a dissatisfied customer does not pose a threat to their business, while others believe that having multiple unique customers is preferable to focusing on existing customer loyalty.
In fact, customer retention plays a major role in your business. According to a study conducted by Finextra, 82% of companies say that it is cheaper to retain your customers than to acquire new ones. Moreover, according to the same source, 50% of your annual profits come from your already existing clients. Interesting, isn't it?
Customer loyalty is one of the most important customer relationship issues. By taking the time to listen to your customers and analyze their expectations of your business, you are showing your customers how important they are to you.
This way, your customers are much more likely to get attached to your business and recommend it to their loved ones if you provide them with personalized service according to their buying habits. In addition, a loyal clientele will be favorable to your brand image and e-reputation, since you will have the reputation of taking care of your clientele. That is why it is essential above all to understand the common customer relationship management issues!
6 customer relationship management issues that need to be addressed
In 2023, in an age of hyper-competitiveness, optimizing your customer experience is no longer an optional element, but a must. Take the time to get to know your customers well in order to offer them personalized service tailored to their specific needs.
According to Jimmy Lambretch's LinkedIn article, 73% of customers rely on the proposed customer experience before buying from a company. In this sense, it is important to know your customers well in order to offer them an exceptional service that will distinguish you from the competition. How do you manage to create a customer relationship that will last through the years while standing out from the crowd? And what are the customer relationship issues to monitor in 2023 to optimize your customer experience?
To help you, here is a list of six customer relationship issues to focus on this year and our tips to address them.

1. The need for a more human customer experience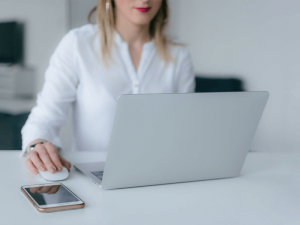 Among the customer relationship management issues to consider, let's first look at the need to live a more human customer experience!
To fully understand this customer relationship management issue, it is essential to observe the context from which it arises. As a result of the global pandemic over the past two years, consumers have turned to the web for experiences that could not be experienced face-to-face. However, having lived through virtual relationships and experiences, people are finding themselves wanting more human contact now that the pandemic has faded.
While the use of some automated tools can improve the management and speed of your services, it is important to remember to set up human customer service to establish direct contact with your customers.
Take the example of online chat tools, commonly called 'Chatbots'. It may be interesting to choose a hybrid formula : the first questions to assess the customer's situation or lead are done automatically, then, once the contact reason is targeted, we switch to live chat mode with an expert in your customer service. This will make them feel noticed and appreciated! Keep this advice in mind when you look at the customer relationship management issues!
The risk of automated chatboxes and the experience of Selina Kindrat Pang
In February 2021, a study conducted by technology firm Gartner showed that 85% of chatbots respondents were equipped with artificial intelligence (AI) to answer customer questions in an automated manner.
While this is an effective method of helping clients online, AI is sometimes (in some cases) less effective at answering more specific questions. Never accessing a human can be frustrating, which is why it is better to opt for a hybrid formula.
To delve deeper into the customer relationship issues related to the use of AIs, consider Selina Kindrat Pang and her experience with the Sainsbury chatbot.
The young woman's grocery order had been misplaced : when she tried to contact customer service through the online chat, only one of them was confronted with automated responses unrelated to her requests. According to This is Money's article, Selina said : " It was stressful and frustrating to always get the same message from the robot. Sainsbury has failed to provide all kinds of client services. "
According to a Forbes article, 86% of customers prefer to talk to an employee of your company; 71% refuse to do business with a company that does not have a human representative in their customer service, and 29% choose the chatbot to answer their questions. In this sense, why not offer several means of contact with your brand? For example, offer the opportunity to contact you by phone, at your retail locations, in hybrid chat or even in a virtual meeting! These are ideas that will allow you to deal with customer relationship management issues.
Be sure to integrate human contact into your customer relationship management. For example, during a chat on your website's chatbot, create the conversation so that a customer or lead can chat with a team member as needed.
Don't forget that a good customer experience requires human and personalized customer service. Your potential customers will want to favour your brand over that of a competitor. This is a great example of taking charge of client relationship management issues!
2. The need to take the time to know your customers and their needs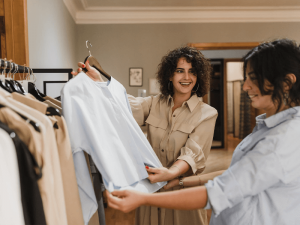 Giving your customers a personalized experience is one of the most effective ways to show how important it is to you. According to Deloitte's annual report, 80% of clients choose a company that provides them with a personalized customer experience rather than a brand that only offers generic services. This is why adapting your services to the needs of your clients is important to face your customer relationship management  issue.
How to satisfy all your customers while offering a fast and optimized service?
Take the time to get to know your customers better! There are several options available to you to learn more about your customers. Face to face, talk to your customers, even for a few minutes, and then take the time to get to know their needs. This will allow you to better take care of customer relationship management issues related to customizing the customer experience!
On your website, ask your customers questions at various stages of their process, depending on where they are on your site.
Following a purchase, send customer satisfaction surveys to assess whether the product purchased meets the previous expectations.
This type of initiative will allow you to determine the client's needs, and subsequently better serve them. This is a good practice to follow when considering customer relationship management issues!
How creating persona can help you
Having trouble responding to customer relationship management issues? Creating personas will allow you to personalize your approach and services according to the people you're dealing with.
A persona translates into a semi-fictitious representation of your ideal client. It is the result of a research involving biographical, demographic, behavioral and psychological information of your clientele. This research can be done by analyzing responses to your customer satisfaction surveys, telephone interviews, videoconferences or even face-to-face interviews!
On your persona sheet, you can find :
The initial motivation that convinced an individual to use your products / services;
Their information needs ;
Expectations of your organization ;
Their irritants ;
Some demographic data to better imagine this type of client.
Afterward, you can segment your responses according to the types of motivations to use your products / services.
Ultimately, this will allow you to better adapt to your customers' buying behaviors and habits. The creation of personas will be favorable to face your customer relationship management issues. By taking the time to learn about the needs of your personas and adapting your offer, you will significantly increase your customer retention rate.

3. Responsiveness to client requests and questions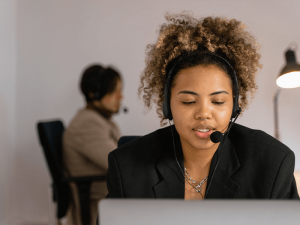 Your company's responsiveness to customer demands is a customer relationship management issue that cannot be set aside in the coming years. While it may seem simple, it is crucial to respond quickly to your clients' requests and questions. With the proliferation of communication platforms (phone, SMS, email, social networks), it can sometimes seem difficult to respond to all your customers, especially when 79% of them expect a response in less than twenty-four hours.
Certainly, responsiveness to your interactions with your clientele is of the customer relationship issues that must be addressed!
Make sure you have a dedicated customer service team in place. In 2023, customer service should no longer be viewed as a related task, but as a full-time position.
Make sure you have experts for each type of customer channel. In 2023, you need experts in charge of telephone responses, chat responses and email responses!
Make sure you have an internal chat to alert others when a customer is supported. It may be appropriate to advise other customer service colleagues when you take on a situation, which will avoid confusion.
Evaluate customer service representatives based on your staff's response times. In this way, they will be required to respond quickly to the various questions from a client.
Send a satisfaction survey following the handling of a customer question. This way, you will be able to notice if the response times are frequently criticized.
Prepare internally for predefined responses based on certain types of client cases. Although these should be customized afterwards, it is a good basis for answering common questions. This will save time!
4. Automating certain tasks with the right tools in this labor shortage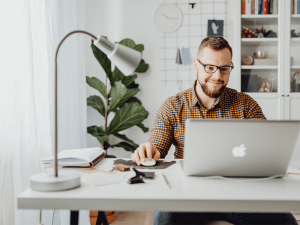 During this time of labor shortage, it is becoming increasingly difficult to find talent to help you manage your business. As a result, your customer experience may be adversely affected by the lack of employees. How can you offer your customers the buying experience they deserve if you lack resources? This is an important customer relationship management issue to focus on.
By automating certain processes, your employees will be able to focus on more important tasks that cannot be supported by technology.
For example, InputKit's Customer Experience Assessment and Improvement solution allows a simple, fast and automated follow-up of your customers after their appointment, avoiding multiple manual reminders.
The InputKit solution, combined with your existing tools, allows you to quickly detect the purchase of a product and send questionnaires at a fixed time after the appointment. In addition, the InputKit online review solution provides you with optimized responses to online reviews to save time for your team members! Thus, it is much faster to respond to your customers. This is a good practice to put in place when you look at customer relationship management issues!
While customer relationship management  issues related to automation may seem complex, there are several solutions to make your life easier. This way, you will save many hours of management within your company!
However, as mentioned above, remember to include human contact in some automated tasks. For example, call a dissatisfied customer after an automated satisfaction questionnaire to discuss the source of their dissatisfaction and offer a gift. This will show your clients that they are at the center of your priorities and will allow you to improve as an organization. Keep this process in mind when studying the issues of your company's customer relationship management issues!
5. The need to distinguish oneself from competitors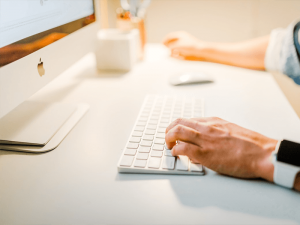 Differentiation is definitely a customer relationship management issue to watch! Your clients work with your company to solve a lived problem. However, if you do not have a strategy in place to distinguish yourself from the competition, your customers may turn to your competitors because your company offers no added value. How can you become unique and stand out from your competitors?
Through competitive analysis, you can set up a unique value or several distinguishing factors that encourage your customers to choose you over a competitor.
A competitive analysis results in a study of the situation of a company in its market environment.
It allows a strategic analysis of a brand to know its strengths and weaknesses in order to adopt a strategy to implement a unique value proposition related to your brand. In addition, in a competitive analysis, it may be relevant to list environmental opportunities and threats. A comparison of digital assets can also be constructive!
During your competitive analysis, you may note the following :
An analysis of their digital platforms ;
The personas your competitors seem to be targeting ;
The characteristics of their products/services (features) ;
Their geographical location and the size of their company ;
Their pricing and distribution policy ;
Analysis of their strengths and weaknesses.
This analysis will give you a good overview of the current situation. This will allow you to differentiate yourself from your competitors by the quality of your customer experience and attract more customers to your business. This is a winning strategy to manage customer relationship management issues related to the unique value of your business!
6. Integrating strategies to maximize employee well-being
In the current context of labour shortages, it is increasingly difficult to find and recruit talent. Also, it's hard to keep employees motivated at work!
According to a research report on employee engagement management at HEC Montréal, more than 35% of Canada's employees are disengaged from their jobs. According to this figure, more than a quarter of employees in the workplace would be demotivated! However, it has been proven that the well-being of its workers has a direct impact on the customer experience they subsequently provide.
Harvard Business Review states that an employee who is motivated to work is 45% better than an indifferent worker, or simply satisfied with his working conditions.
In this perspective, employee well-being is one of the major customer relationship management issues in 2023, as it is closely linked to the quality of service provided.
How do you contribute to the happiness of your employees at work? First of all, although it may seem trivial. make their work interesting by putting strategies in place to ensure that their employment contributes to their self-esteem and well-being. Distribute the positions of your various employees according to their field of expertise to optimize the management of your company: your talents will feel valued! And why not share your customer feedback with your employees? This will allow you to empower your staff while showing them the concrete impact of their services on your customers. This is a customer relationship management issue not to be overlooked!
Employee satisfaction surveys
Having difficulty managing customer relationship management issues related to the well-being of your employees? If so, it is recommended that you implement employee satisfaction surveys.
Every human being has different needs : it is therefore important to ask your staff about their level of motivation as well as their satisfaction with their working conditions.
To help you better understand customer relationship issues related to managing your employees, here are nine examples of questions / statements to include in an employee satisfaction survey :
Employee satisfaction and engagement : My workplace inspires me to give my best.
Work-life balance : My job allows me to balance work and family by providing support when needed.
Professional development : I am allowed to practice my area of expertise in my workplace.
Career opportunity : My workplace offers training that helps me feel valued at a professional level.
Interpersonal relationships : I feel that my opinion is important to my co-workers.
Distribution of tasks : Tasks are distributed fairly across employees.
Occupational health and safety : I feel safe at work.
Corporate culture : I am able to identify with the values of the company.
You can then offer to respond in the form of a five-level scale :
Strongly agree = 1
Agree = 2
Neutral = 3
Little agreement = 4
Strongly disagree = 5
The lower the score, the better your employee feels in your business. On the contrary, the higher the score, the more the employee experiences issues that will be worth discussing.
Through the employee satisfaction survey, you will be able to better understand the customer relationship management issues related to the motivation of your staff and improve their working conditions to ensure their well-being!
All in all, it is important to have a good understanding of the customer relationship management issues related to the well-being of your employees to ensure a positive customer experience. A professional and motivated team will give the best of themselves to serve your customers.
If you have difficulty overcoming customer relationship management issues related to the well-being of your staff, you can refer to our article " 9 Employee Evaluation Tips for Employers ". This will benefit you in order to understand how your employees' assessment has an impact on their motivation.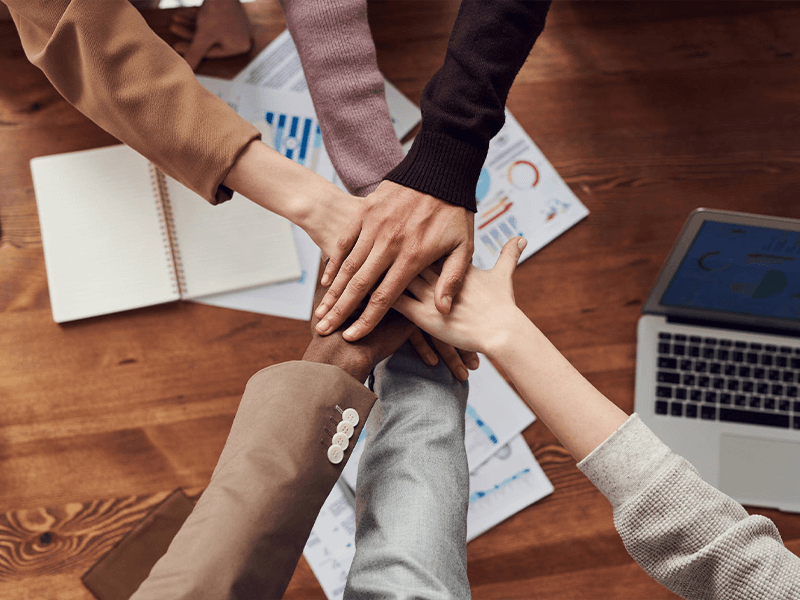 Finally, even if customer relationship management issues differ according to times and manners, some of them persist. Make sure you listen to your customers, get to know them, and then customize your services to suit your different types of customers. Furthermore, the need to provide human service is a customer relationship issue that must be addressed. In an age of hyper competition, be responsive to your customers' demands, or they will turn to your competitors. Moreover, when applied well, a hybrid formula in terms of automation of your processes can be your biggest ally, especially in this labor shortage. Investing in the well-being of your employees this year will also be of great benefit to you when it comes to customer relationship management issues.
Looking for expert help to automate your customer satisfaction follow-ups? Schedule a free demo to InputKit Customer Experience Solution right now!