In today's business world, competition is fierce. Several companies try to sell products, sometimes similar and other times quite distinct, to the same group of individuals. In this competitive context, how to conquer new markets and win new customers? How do you let the public know what your SME can offer? Without further ado, discover 10 practical tips for attracting new customers to your business.
Why is attracting new customers to your business important?
Attracting new customers to your business is an opportunity to generate additional profits for your organization. In addition to your existing customers, these are financial opportunities that should not be overlooked. Indeed, a decrease in new customers will by the same token lead to a decrease in profits. It is therefore necessary to see the acquisition of new customers as an essential aspect within all organizations. Once you have acquired these new customers, you will be able to retain them so that they do business with your organization again. Acquiring new customers is the goal of many companies, which is completely legitimate!
In addition, attracting new customers to your business has the effect of a spinning wheel, since the more customers you have, the more these customers will tend to talk about you, which will generate other additional customers through references. Also, you have to think about the fact that your number of active customers contributes to the credibility of your business with potential buyers. After all, people have an easier time trusting someone who has experience in their field!
Before putting any efforts on attracting new customers to your business strategy, be sure to profile your ideal customers. What kinds of clients is it particularly rewarding to work with? Why do we particularly see added value in the idea of ​​having this specific type of client? This is a reflection that could impact the relevance of the tactics used later!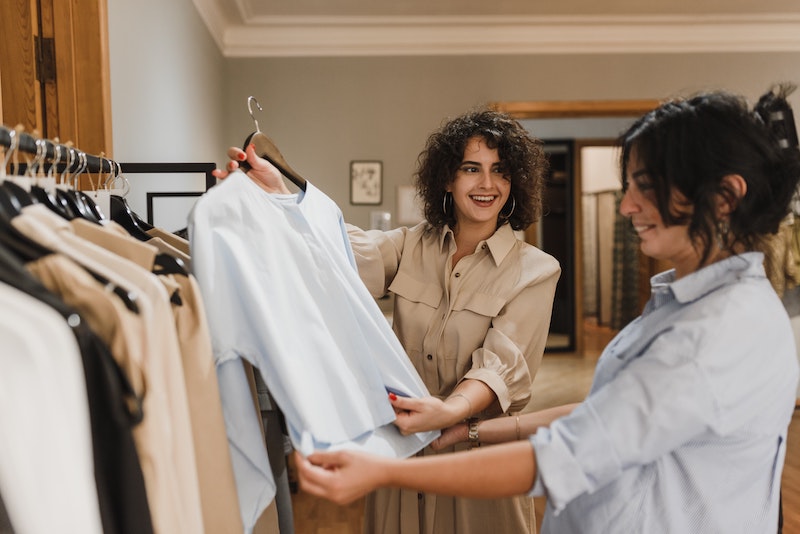 How to win new customers? Our tips for attracting new customers to your business
1.Determine the main needs that your business meets
If your goal is attracting new customers to your business, you definitely have to know how to put yourself forward in an advantageous way. Why would anyone buy your products or services? Because you are responding to a need, a problem that needs to be solved. By presenting it this way, the potential customer will have the impression that doing business with your company will fill a need that seems important to them. For example, an insurance company responds to the need for peace of mind and a sense of security. By anticipating certain unforeseen events, such as water damage and subscribing to the insurance premium, the individual protects himself and soothes his mind from potential stress. By buying your insurance, the individual knows that in the event of a problem, he will know who to turn to! For your SME, be sure to do this kind of exercise. What type(s) of need(s) does your offer meet? What are the benefits of meeting this need(s)? This strategic thinking will allow you to put forward certain key messages and put in place a strategy for attracting new customers to your business! This will make it much easier for you to convince potential customers to do business with you!
2. Create relevant content based on these needs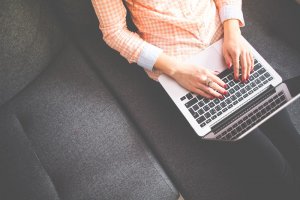 Once you have identified the needs met by your business, it is time to explain how your solution meets these needs! Content is a great way to promote your offer and attract new customers! After all, people spend a lot of their time on the web! Make sure you create relevant and SEO-optimized content to rank high on Google! If you want to attract new customers, you need to produce content, such as blog posts and video content, that will introduce you to potential leads. By then sharing this content on your website, your newsletter , and your social media, you put more chances on your side for attracting new customers to your business. Content is an essential element to conquer new customers!

3. Networking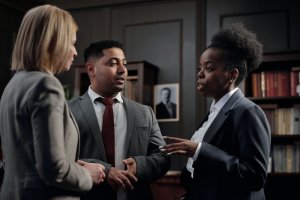 Networking is basically meeting people in your industry at events. As a concrete example, it is possible to network through events organized by chambers of commerce. The goal is to meet people and develop your notoriety as an entrepreneur. The encounters made during these networks can be rewarding and allow you to discover new people. Certainly, being more present in your industry and in your region will not be detrimental to your activities! Networking can also be interesting to learn more about the journey of other entrepreneurs. In short, when you are looking for ideas regarding attracting new customers to your business, consider networking. The strength of a good network of contacts is definitely not to be overlooked!
4. Improve your reputation on the web with InputKit
Having a good reputation online is a must for attracting new customers to your business. The vast majority of customers look at online reviews before making a purchase since the opinion of others is useful in evaluating the quality of a product/service. In this sense, make sure to optimize your presence on online review platforms. Among the many existing review platforms, Google My Business is an essential place to optimize your presence. Be sure to send online review requests to your happy customers so that they spread the positive impression they had about your business.
The InputKit solution allows you to automate this online review request process to make your life easier. Thus, after a specific event (purchase, visit to the store, etc.), a satisfaction questionnaire is sent. Following positive responses to this questionnaire, the online review request is automatically sent to save you time. If you want to implement a strategy to win new customers, optimizing your online review collection strategy is a must! You may get negative online reviews. If so, be sure to respond quickly and empathize with the individual. This will definitely be good for your brand reputation! All in all, know that your satisfied customers will generate positive word-of-mouth. In this sense, make sure you maximize the satisfaction of your current customers. Loyalty is an essential element in attracting new customers to your business!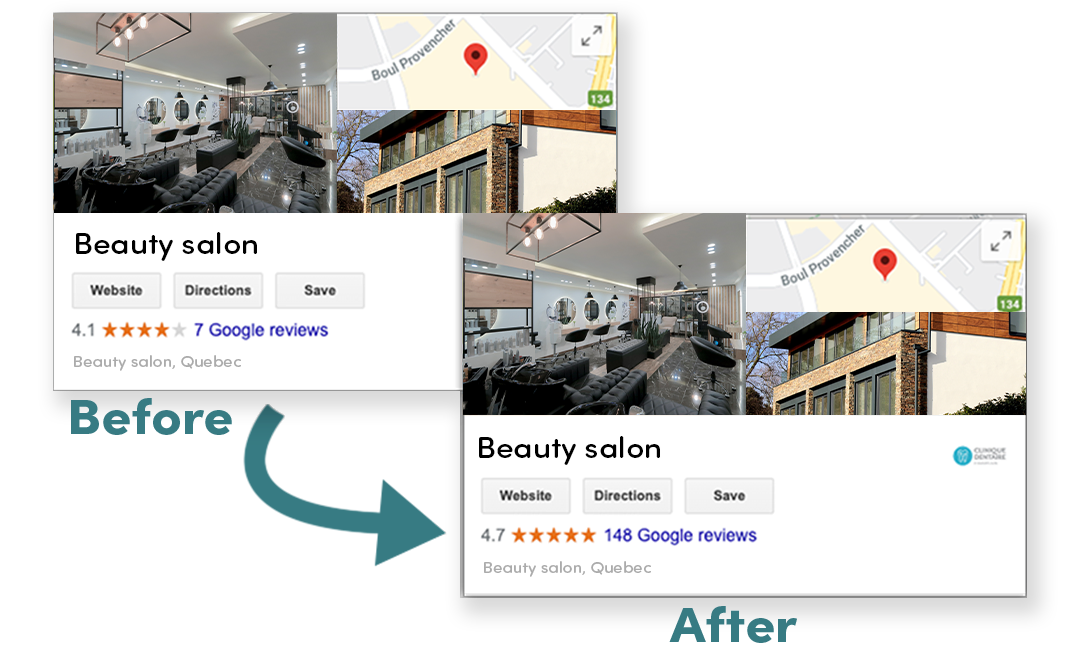 5. Use your current ambassadors and share their testimonials in case studies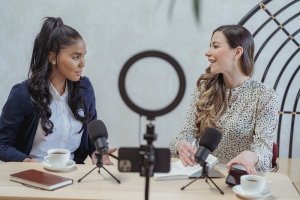 What better way to win new customers than to share the testimonials of satisfied customers in the context of case studies? These will allow you to gain the confidence of your potential customers. The ideal is to create case studies in video and text form to hook your leads and share concrete and positive results with them. For example, since using your services, a client has obtained a 10% increase in sales? Mention it! This is an element that will consolidate your expertise and credibility.
How to attract customers? Here are some best practices for creating your case studies that will help build your credibility:
Make sure you have a specific place on your site to group them
In video format, keep in mind the objective of your case study during your interview with your client
Aim to tell a story: How things were before you were a customer, what problems your business helps solve, and how things have been since your customer has worked with you.
Highlight certain key results without sharing unnecessary information
In a written format, make sure to make it easy to read: make sure you don't have too much text, clear subtitles, and incorporate quotes.

The creation of case studies will be favorable for your strategy of attracting new customers to your business. Make sure you have a key place to centralize your case studies on your site. This way, your potential customers will know where to go to validate whether it is relevant to use your products/services!
6. Be present on social networks
Our next tip might not surprise you, but it's a go-to tactic. If you want to keep attracting new customers to your business, be where they are: on social media! Depending on your industry, Facebook, Instagram, LinkedIn, Youtube or even a presence on TikTok may be relevant for you. Depending on your personas, you will be able to determine their social media preferences. On the networks, it is very important to bet on dynamic and eye-catching visuals and it may be relevant to create video content. Consistency is a key metric on social media: make sure to post regularly to ensure you don't lose your place in competitive algorithms. These are valuable tips to apply if you are wondering how to keep attracting new customers to your business!
7.Put your products on sale on the web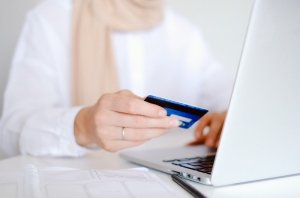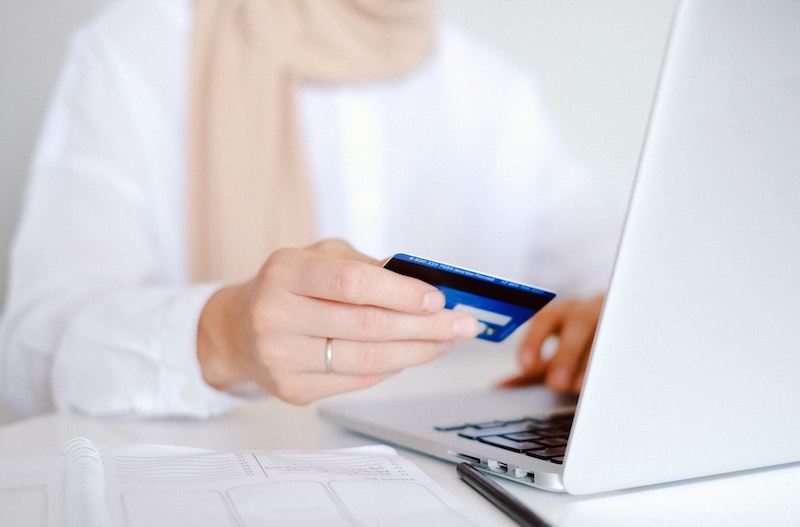 The sale of products in physical stores includes certain limitations. Indeed, you can attract people to the store who gravitate within a certain radius of your establishment. On the web, borders are disappearing! Selling products online can be a great way to attract and win new customers. By building your own site or by being present on Marketplaces, the options available to you are numerous. Although it can be expensive to create an e-commerce website, consider that the advantages and gains you could derive from it could be greater than the related costs. Be sure to think about this in your strategy for attracting new customers to your business! If you decide to get started, be sure to join forces with experts in the field who will be able to guide you in the best practices related to e-commerce!
8. Offer discounts and promotions to make yourself known
Discounts can be, in some cases, a great way to introduce you to customers who do not know you. For example, several ready-to-eat meal companies like Cook It offer a discount for trying their products as a new customer. This is favorable since it reduces the hesitation related to the cost of your product and it is a good opportunity for your customers to validate their satisfaction with a product before paying a full price. The idea is not to constantly offer discounts, since this can reduce the perceived value of a product, but rather target key moments when your customers deserve to receive a specific discount! Keep this idea in mind when you are wondering about attracting new customers to your business.
9.Have an SEO optimized website
To keep attracting new customers to your business, it is important for your organization to be found on the web! To this end, local SEO, or positioning your website around keywords related to your location, can be a great way to win new customers! A study conducted by Google found that 30% of mobile searches are related to geolocation. In addition, according to this same source, 76% of Internet users doing a local search will visit a nearby point of sale during the same day. Interesting, isn't it? In this sense, make sure to position your website on keywords that will be searched by your audience. Whether you are a business with only physical premises or a business doing e-commerce, in 2022, positioning yourself on keywords is a must! For example, are you a Mexican restaurant located on the South Shore of Montreal? In this case, be sure to position yourself on the request "Mexican restaurant South Shore" to ensure that people who are interested in this type of culinary experience find you and then visit your establishment!
10. Position yourself as an expert in your field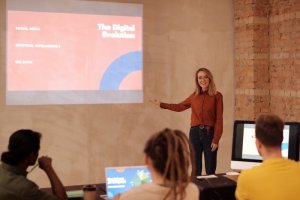 If your goal is attracting new customers to your business, it is very important to position yourself as an expert in your field. By positioning yourself as an expert, you give your potential customers more reasons to choose you over the competition. To position yourself as an expert, be sure to create educational content related to your expertise. Do you work in the installation of swimming pools? Why not show in an explanatory video the steps involved in installing a swimming pool in a professional manner. Are you a home cleaning business? Be sure to explain your processes and talk about the variety of products used. Do you have a fashion store? Show that you know the trends of the current season and show how what is offered in-store corresponds to these trends. Via video content, blog articles, newsletters: all means are good to prove that you know yourself in your industry! Be creative, it will be favorable to allow you to win new customers! Expertise and trust are elements that are certainly considered by potential customers before doing business with you.
11. Develop your corporate notoriety
Awareness is a marketing objective that may seem less tangible and often takes longer to achieve. Concretely, notoriety is the fact of being known to a vast pool of individuals. Although you are making efforts in the present moment to gain more notoriety, the results may take a long time to show. Notoriety is continuous work that requires investments of time and money. Several means can be used to work on your corporate notoriety:
Campaign in traditional media (television, radio, posters, newspapers, magazines).
Display advertising
Have a recurring presence on social media
Use your employees as brand ambassadors
Reward your customers monetarily for referring other customers.
Be present at trade fairs in your industry
12. Host a webinar
If you want to win new customers, hosting webinars can be a great way to introduce yourself to potential customers! Webinars are a great opportunity to address a hot topic and educate about it. It is also beneficial for positioning your business as an expert in your field. Following the webinar, you can follow up with your viewers who liked their experience! Who knows, maybe they will be interested in getting your products/services. Hosting a webinar is a very rewarding experience and the more you host, the better your team will get!
Here are some best practices if you want to host a webinar:
Limit the duration of the webinar: a maximum of one hour.
Send reminder emails before the webinar
Schedule a Q&A session
Select credible and eloquent facilitators
Announce concretely what will be covered
Send the recording following the webinar
Hosting a webinar is a tactic to include in your strategy to win new customers!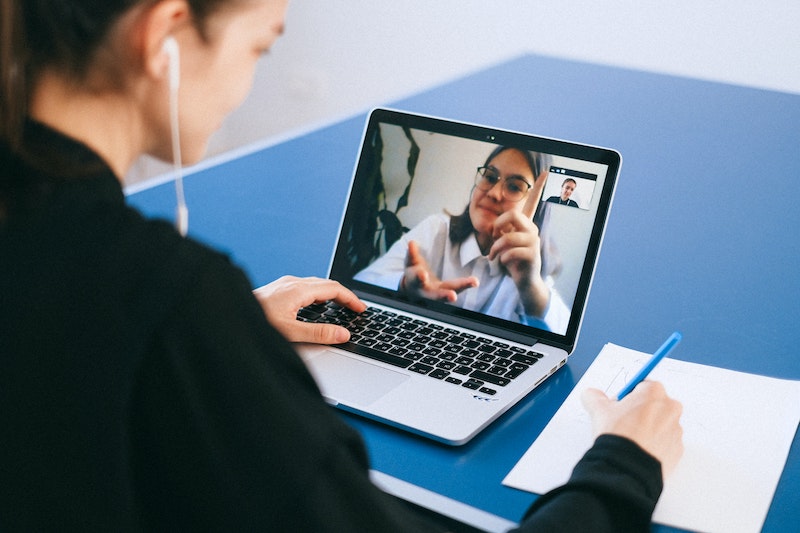 Finally, attracting new customers to your business is a job that requires constant time and effort! By being open to new ideas and relying on best practices, you put the odds on your side to achieve this! Do you want to win new customers by ensuring that you spread a positive reputation on your online review platforms? Contact our e-reputation experts to obtain a free demo of the InputKit solution!