As a company, it is normal to occasionally receive negative customer feedback. After all, the quality of the customer experience offered can vary over time, which is normal. The important thing is to look at it, admit your wrongdoings, and correct it. In order to rectify the situation quickly and benefit from a positive brand image, it is important to know how to react in such circumstances. 
According to a study conducted by IKO, 88% of customers consult online comments before calling a local business. In addition, according to the same source, 85% of customers consult up to 10 comments before doing business with a company. These statistics demonstrate the importance of responding well to negative customer feedback! 
In that sense, how do we deal with negative customer feedback? How to quickly respond to it? Discover the answer in the rest of this article!
Why is it important to be responsive to negative customer feedback?
As a company, you exist first of all to meet the needs and expectations of a determined clientele. Customer satisfaction is your top priority. By taking the time to respond to negative customer feedback, you show your existing customers that you are actively taking action to rectify the situation and will maximize their loyalty to your business. On the other hand, such proactivity will prove to Internet users that you are trustworthy and will attract many prospects within your company. This is a great tactic to ensure the longevity of your facility!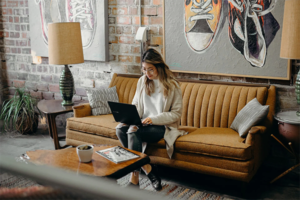 According to the study conducted by Market Connections, 76% of Internet users rely on online review platforms before doing business with a company. In addition, an unhappy customer will tend to complain to an average of fifteen other prospects in order to dissuade them from giving you a chance. Thus, a single dissatisfaction can have disastrous consequences on your brand image, your acquisition of new customers as well as on your revenues.
To avoid such penalties, always take the trouble to respond to negative customer feedback. This will increase your clients' trust and encourage them to share their real opinion with you. In turn, these feedback will allow you to continuously improve your customer experience based on concrete needs. 
In summary, responding to negative feedback in the right way has many benefits:
A lasting relationship based on mutual trust;

Turn detractors into promoters of your brand;

An excellent reputation;

Better acquisition of new customers;

More honest feedback;

In return, a better customer experience and a significant increase in sales.
How to react to negative customer feedback?
In case of negative comments, it may be tempting to let the storm pass. However, as explained above, this is a tactic to avoid! Instead of relaying dissatisfaction and blending into silence, it's crucial to roll up your sleeves and take action while there is still time.
According to Rockefeller Corporation, 68% of customers end a relationship with a company because they feel that their complaints are not taken into consideration. This statistic demonstrates the importance of responding to negative customer feedback in order to rectify the situation quickly. This way, you can turn the majority of your detractors into brand ambassadors and optimize your customer loyalty rate!
However, responding to such comments appropriately can be complex. How to respond to negative customer feedback to avoid scandals and retain your customers? Without further ado, here are eight tips to help you.
1. Identify the customer type
Above all, it's important to consider that not all negative customer feedback are of the same nature. In this context, it is crucial to identify the type of profile of your interlocutor before adopting an approach to follow. This way, you can react appropriately to this negative comment!
To help you, here are five types of profiles to identify when analyzing a negative review: 
Aggressive customers:

These customers express their dissatisfaction in a sharp and aggressive way without mince words. With this in mind, it is advisable to respond calmly and firmly to prevent the situation from degenerating.

Frequent complainers:

These clients often visit your facility. Yet each visit brings new criticism of the service received, despite the attention your employees give them. In this case, a more rigorous follow-up of customer satisfaction is required. This will show them that you are committed to providing the best possible service.
Loyal customers:

Accustomed to your company for a long time or paying for a Premium service, loyal customers are your customers who visit you most frequently and are usually satisfied with your services. Therefore, responding to their criticisms and complaints is a priority. Quickly propose concrete and effective solutions to rectify the course before losing them permanently.

Spam:

Is the name inconsistent? Is the negative comment repeated on your business page? Is the message highly inconsistent with the products and services offered to your business? Does the text of the comment have a redirect link offering other services? If so, it is probably spam. You can delete this comment with peace of mind.

Fake online reviews:

These malicious users can be competitors or simply people trying to harm your reputation. They seem to have been written by someone who understands the nature of your services but is trying to impersonate someone else. Does the name of the user mean nothing to you? Is the criticism in the comment exaggerated, described as the end of the world? If so, ask the Internet user about their time in your business and the employee who served them. If the author of the comment doesn't respond for several weeks, you probably just ran into a fake online review. You can delete this comment or

report it to Google

.
2. Analyze the source of customer dissatisfaction
Before starting to respond to negative customer feedback, it is important to analyze the source of your customer's dissatisfaction. To do this, step back from the situation and try to put yourself in the customer's shoes. Then, identify the clues left in the message to establish the origin of the problem and respond appropriately.
For example, here are some questions to ask yourself when analyzing the content of negative customer feedback:
Is customer service being criticized?

Are the employees professional and friendly?

Are customers welcomed when they arrive in the store?

Are the wait times reasonable?

Is the quality of the products adequate?

Is the price appropriate?

Is the environment in your store clean and safe?

Is access to your business easy? 
By asking yourself these questions, you will quickly identify the source of customer dissatisfaction. In this way, you can propose relevant solutions in relation to the issues addressed. In addition, this empathy and proactive listening will allow you to continuously improve your customer experience, in addition to establishing a climate of trust with your customers and prospects. This is definitely a great way to manage customer dissatisfaction to maximize customer loyalty!
3. Respond quickly to correct the situation
In the face of negative customer feedback, it is generally recommended to respond as quickly as possible. According to the study conducted by Forbes, 33% of customers expect a response within one hour after posting their comment. According to the same source, 51% of customers will go to another company if they still haven't received a response after six hours. In addition, according to a survey by Zingle, the first thing customers see as an improvement in the customer experience is a faster response time. These statistics prove the importance of responding to negative customer feedback within an hour!
When a negative comment occurs, take the time to analyze its content. Afterwards, if the message is stressful, take the time to calm down before writing a response. This will increase your willingness to empathize and propose appropriate solutions.
If you don't have an immediate answer to the issue, take the time to apologize. After that, advise the customer that their comment has been received and a follow-up will be provided shortly. This will calm them down and prevent an escalation of the situation. You can even offer the customer to continue the conversation using a more direct channel (email, phone, in-store visit) to avoid drawing attention to the negative review. This will allow you to acquire quality information about the situation in peace.

4. Be empathetic
Imagine: after an unpleasant experience in a store, you decide to leave a negative review online. You are willing to give the company a second chance when their customer service reply to your comment.
In a condescending tone, the employee in charge of the online review platforms tells you that the team in place offers excellent service and that your criticisms are unjustified. Shocked, you try to act in good faith and contact a manager, but you are denied direct contact with another employee. In addition, no compensation is offered for the unpleasant experience or time lost in writing this online review. Outraged by this lack of support for customer satisfaction, you decide to abdicate and turn to another company.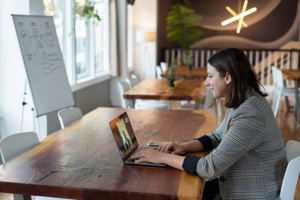 Unfortunately, this reaction to negative customer feedback is more common than one might think. According to the Skuvault study, 52% of customers stop buying from a business because of poor communication, and 17% of customers cite insensitivity as the main reason.
Never forget that the customer paid for the criticized service. In this sense, it is necessary to show empathy, while stressing that you understand the problem addressed. To this end, be sure to apologize to the customer, validate their emotions, and then inquire about a suitable solution. This proactive, empathetic listening will defuse the customer's tensions and allow them to regain a relationship of trust with the company. This will facilitate the dialogue and may allow you to transform it into a brand promoter!
5. Customize your response according to the type of service received
When it comes to responding to negative customer feedback, nothing is more discouraging than a standardized response. Excessive use of robotic responses can give users the impression that their comments are not taken into account. Eventually, they will stop telling you about their dissatisfaction and may even go to a competing company.
How to show your customers that their review is read by a real human? Here is a list of items to include in a personalized response to negative customer feedback:
The name of the customer;

The type of service received;

A reiteration of the criticism made;

An explanation for the poor quality of the experience;

A signature with your name and company position.
For example, following an unexpected delay for an online order, you could answer:
"Dear Jeremiah, 
We're sorry your book was delayed. Our team is doing everything possible to ensure that the situation is rectified as soon as possible. 
According to my check on your file, it says that your book should arrive within a week. For now, I suggest you cancel your delivery fees as an apology for the inconvenience. What do you think?
– Paul Dubois, Customer Service Representative."
This human response will show the customer that their review has been read and considered by a member of your customer service. Thanks to this personalization, it will be easier to start a positive dialogue with the customer in order to find a suitable solution. 
Never forget that personalization is one of the main factors impacting customer satisfaction. Keep this in mind when it's time to respond to negative customer feedback!
6. Present a concrete solution according to the problem addressed
Although you respond to negative customer feedback and offer sincere apologies, a climate of tension can remain between you and your customers. After all, they paid for a service that didn't suit them! In that sense, how can you repay the time they spent on an outdated experience? 
The answer is simple: propose a relevant solution according to the problem addressed. This compensation will allow you to build a relationship of trust with your client, as they will know that your organization is doing everything in its power to maximize their satisfaction and rectify the situation!
Why not offer your customers a refund of the product or a discount on their next purchase? In the case of a late package, offer to refund the shipping costs. These proactive efforts will show your customers that you are listening and increase their loyalty to your business. This is a great way to respond to negative feedback from unhappy customers!
7. Explain that the feedback will help you build a better customer experience
When dissatisfaction occurs, few clients bother to write a review online. According to Andy Beal, founder and president of Beal Bank and Beal Aerospace Technologies, 96% of dissatisfied customers will never share it with the company. In addition, according to him, 91% of them will simply turn to a competing brand. Definitely, this is a disaster to be avoided!
To encourage your unhappy customers to contact you, explain how the feedback you receive will help you build a better customer experience. Emphasize that criticism is heard and proposals for improvement are considered. You could even post a dashboard of proposals within your institution to show your clients that their opinions are important to you!
Don't forget to always see the positive side of things. With this advice, you can benefit from negative customer feedback while benefiting from honest and authentic reviews. This is a must to continuously improve your customer experience!
8. Ensure you have an internal process in place to communicate the steps to correct business practices
Now that you've responded to negative customer feedback, it's time to rectify the situation within your company. To achieve this, you will need to share the criticisms with your employees to correct the flaws in your customer experience. After all, if the same comment occurs over a long period of time and is reported by several different customers, it is because there are certainly some optimizations to be made on the side of the company and its employees!
Here are six ideas for optimizing practices in your business:
Share with your employees

the comments and proposals of your customers;

Implement

omni channel communication

to facilitate the transfer of files between employees;

Integrate a

high-performant CRM

to centralize your data and perfect the personalization of the customer experience;

Hold regular

business meetings

to discuss possible optimizations with your employees;

Offer

relevant training

to your teams to increase their productivity and deepen their professional knowledge;

Educate your employees

about the importance of a good customer experience. 
Remember that sharing negative customer feedback with your teams is a crucial step in optimizing your internal processes. By creating a climate of honesty and trust in the workplace, your teams will know what needs to be improved and better understand your organizational vision. This is a must-do to maximize employee performance while significantly reducing customer dissatisfaction!
How InputKit Online Reputation can help you respond to negative customer reviews
How can you respond effectively and authentically to negative customer feedback? With InputKit Online Reputation, turn your detractors into brand ambassadors now!
For each completed survey, InputKit automatically offers your satisfied customers to leave you a positive online review on the platform of your choice. This automated process primarily targeting your ambassadors will allow you to get many positive reviews online and significantly reduce your volume of negative reviews. Building a good reputation has never been easier!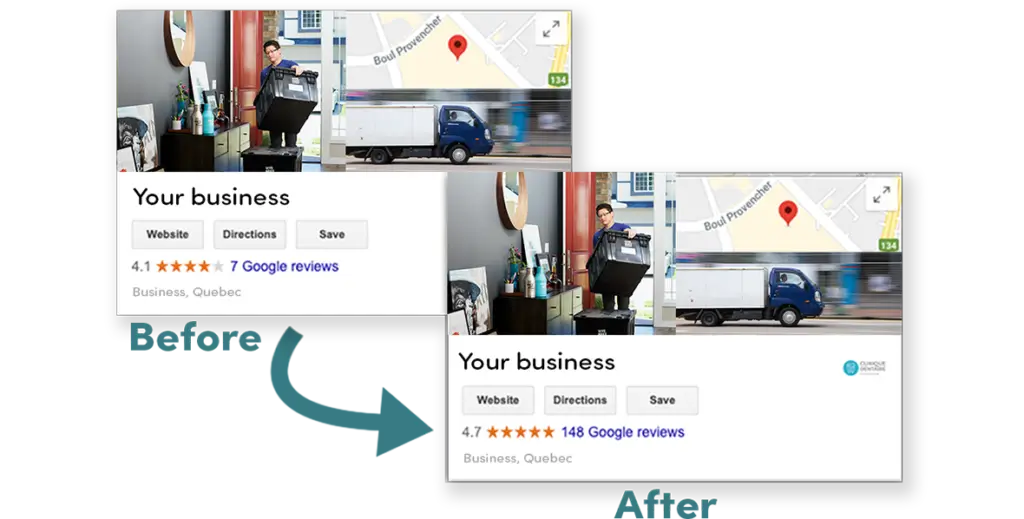 Also, did you know that our turnkey solution is fully centralized? Our dashboard, along with a filter for unresolved reviews, as well as real-time notifications, will allow you to proactively respond to all your feedback in just a few clicks. Whether it's reading reviews from your customers, responding to reviews online or improving your customer experience, InputKit is here to help!
By the way, did you know that our solution also has a smart response generator? This valuable tool will allow you to customize and automate your responses in negative customer feedback. This way, you will be able to answer online reviews in one click depending on the level of satisfaction as well as the appropriate service. This is a must to save many hours of management and show your customers that they are a priority for you!
Finally, here is a summary of best practices when responding to negative customer feedback:
To do :
Identify the dissatisfied customer profile;

Analyze the source of customer dissatisfaction;

Take charge of the situation and respond to the comment as quickly as possible;

Customize the response with the customer's name and the type of service received;

Apologize to the client for the unpleasant experience;

Maintain an emphatic, professional and polite tone throughout the response;

Propose a concrete solution in relation to the problem addressed;

Explain that measures will be put in place to prevent a recurrence of the problem;

Communicate dissatisfaction internally to prioritize a better customer experience.
To avoid:
Respond to all comments in the same way, without customization;

Take several days before responding to a dissatisfied customer;

Endlessly transferring dissatisfaction to other co-workers;

Respond in a cold, rude or condescending manner;

Offer no compensation for the customer's unpleasant experience;

Keep a similar process internally, under the pretext that the fault lies entirely with the client.
In short, be proactive and courteous in managing negative customer feedback. No company can avoid customer dissatisfaction: it is as much a question of responding to it in order to get the best out of it, both in terms of customer loyalty and to continuously improve the experience offered by your company!
Now that you know how to react to negative customer feedback, it's time to take action. Do you need help to improve your customer experience based on the feedback from users? If so, we invite you to schedule a free and customized demo of InputKit at your convenience. Our team of subject matter experts will be happy to help make your business a success!