Google reviews are a must-have for building a strong online reputation.
According to Invesp, 90% of Internet users rely on online reviews before doing business with a company. In this sense, thanks to these valuable feedback, you will be able to show your prospects that you are trustworthy, optimize your positioning in search engines, improve your local SEO and more!
With this in mind, it can be tempting to buy Google reviews to improve your online reputation. However, such a practice is prohibited by Google, in addition to being illegal in many countries. In addition, it could completely ruin your reputation and deter potential customers from doing business with you. By creating a reputation based on lies, you risk losing the trust of your current customers and getting many negative online reviews!
Download now: -> 13 online review response templates [Free French EBook]
Are you still hesitant to buy Google My Business reviews to optimize your online reputation? Here are six consequences when you buy Google reviews, as well as four practices condemned by the famous search engine.
Why are Google reviews important?
Google reviews have many benefits for your business. In particular, a high volume of positive Google reviews results in:
Better online visibility: A high volume of positive Google reviews promotes your positioning in search engines. In addition, it greatly increases your online visibility.
Optimized local referencing: Like online visibility, a high volume of reviews also optimizes your local referencing. As a result, customers near your business are more likely to be directed to you during a Google search.
Maximized prospects' confidence: A high number of positive and detailed reviews puts your prospects in confidence. By posting you as an expert in your industry, customers will want to refer to you to meet their specific needs.
Enhanced credibility as a company: A high volume of positive reviews proves to Google and Internet users that you are trustworthy. In addition, recent reviews show that your business is always active, reliable and up to date. This strategy allows you to gain a better positioning in search engines and attract new customers in store.
An increase in your annual turnover: As discussed above, a high number of positive Google reviews allows you to get better online visibility, improve your local SEO and put your prospects in confidence. In addition, these many benefits allow you to acquire new customers and generate stable business income.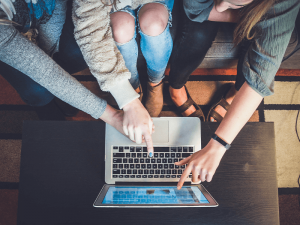 Why do some people want to buy reviews on Google?
As previously mentioned, Google reviews have many benefits for your business. With this in mind, some people will consider buying reviews on Google to improve their reputation as well as their notoriety and will try to get a better positioning in search engines. They believe this will help them acquire new customers, promote their brand on Google My Business, or even attract the attention of future prospects.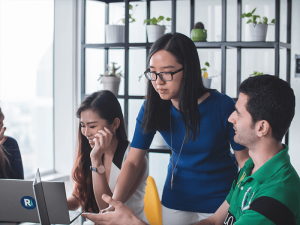 On the other hand, some companies will decide to buy positive Google reviews to hide their bad brand image. By getting many positive Google reviews, they will give the impression to Internet users that customer dissatisfactions are a minority, while they actually make up a majority of online reviews. With this in mind, rather than rectifying customer dissatisfaction, the organization will try to acquire new prospects by spreading a false reputation. Lying is never a win in the end!
Finally, some companies will buy reviews on Google My Business in order to harm their competitors. This practice, which is considered illegal in several countries, should not be allowed, since it infringes on the trust your clients and prospects have in you.
Buy reviews on Google: six bad consequences that can happen
The negative consequences of buying a Google review
In recent years, companies buying illegal Google reviews have multiplied so much that the law as well as Google have taken steps to punish companies distributing fake reviews on the platform. To shed more light on the subject, here are six negative consequences to predict when you buy fake reviews on Google My Business.
1. Sanctions by Google
According to Google's rules, disseminating misleading content on the platform is strictly prohibited. In terms of Google reviews, it includes in particular:
Fake engagement: Buy or entice positive Google reviews to get a better reputation. This can also result in the exchange of items, promotions or discounts for positive reviews.
Impersonation: Write a fake Google review or trick someone into writing a Google review by impersonating a trusted source or stealing the identity of an existing customer.
Disinformation: Buy Google reviews to spread modified information about yourself or a competitor who will mislead Internet users who will read it.
Misleading statements: Buy a fake Google review to lie about the quality of goods or services provided by a company.
In previous cases, a company buying reviews on Google My Business will suffer serious consequences from the platform. In the event of a false review, any contribution that does not comply with Google's rules and is likely to mislead Internet users is deleted without prior notification to the company concerned. This loss of money and time discourages most institutions from starting buying false reviews again, at the risk of even greater consequences for their business.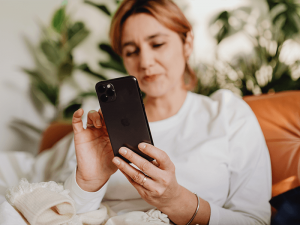 In case of recurrence, Google reserves the right to delete any Google My Business profile identified by its algorithms as a massive distributor of false Google reviews. In this sense, the more a company buys Google reviews, the more likely it is to be banned from the platform. This consequence is very heavy, since the Google My Business profiles are the most effective way to appear on Google Maps as well as on search engines. Moreover, such a sanction will deprive dishonest companies of their online visibility, which will seriously impact their acquisition of new customers and their turnover. These are consequences to be avoided!
2. Legal sanctions
Beyond Google's sanctions, some countries have decided to punish buying fake reviews by law. After all, the goal of Google My Business is to promote the quality of businesses' services and products in order to guide users to the choice that best suits their needs. Thus, as the purchase of false reviews has grown, some countries have decided to take the necessary steps to deter dishonest firms from continuing such a practice.
For example, in Europe, buying positive or negative Google reviews can be fined up to €300,000 (about $391,099 CAD). The head of a company paying for false online reviews can even be imprisoned for two years for such a crime. This is a heavy price to pay to falsify your online reputation!
In the United States, penalties for falsifying online reviews are also present. Under the laws passed by the Federal Trade Commission, buying fake reviews on Google can result in a fine of up to $43,792 ($56,823 CAD).
In Canada, however, such consequences have not yet been contemplated by law. However, thanks to the Sûreté du Québec, some preventive measures have been put in place to discourage businesses from buying illegal reviews on Google as well as identity theft online. These acts considered as cybercriminals can now be debated in court in order to protect honest businesses with authentic opinions. In this context, it is preferable to obtain Google reviews in an ethical manner.
3. Bad reputation
Internet users are not naive: they take the time to read and take notes of online reviews before deciding to do business with a company. In addition, your prospects can read your reviews on multiple online review platforms, and even compare you with your current competitors to build an impression of your products and services. A company with almost exclusively positive reviews and very little information will be perceived as fraudulent.
According to the study conducted by Review 42, here are the most important elements for users in terms of Google reviews:
34% believe that detailed Google reviews are necessary to confirm a company's reliability.
31% say a mix of positive and negative reviews attests to the absence of fake reviews online.
19% perceive a high volume of online reviews as a necessary asset before relying on a company.
10% believe that Google reviews must be recent to show that the company is always up to date and reliable.
6% will not do business with a company with less than four stars.
With this in mind, we can conclude that the balance of positive and negative Google reviews as well as detailed feedback are the two key elements for Internet users when it comes to online reviews. Thus, when a customer considers that a company is disseminating false reviews in order to obtain a better reputation, they will not hesitate to express themselves on their social networks, other online review platforms, or even to those around them. This could quickly lead to a bad reputation and deter any prospect from doing business with you in the future!
To avoid a bad reputation, focus on an exceptional customer experience, good online review management and excellent customer relationship management. Remember these valuable tips to build a climate of respect and trust with your current customers and Internet users. That's why it's not necessary to buy Google reviews to get a good reputation!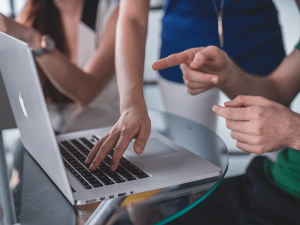 4. Poor organic referencing (SEO)
As previously specified, buying Google reviews may result in the suspension of your Google My Business profile. However, did you know that without this card, you will no longer be able to appear on the Google search engine, or on Google Map?
In this regard, you will not be recommended to Google users, and will not be offered during local searches. It will therefore be almost impossible for new customers to find you via the web. The only strategy to adopt will be to rebuild your Google My Business profile by starting from scratch. However, this lack of online reviews, publications and comments will be detrimental to your online visibility. It will probably take several months before you can get a better position in the search engine. Your organic and local referencing (SEO) will suffer tremendously!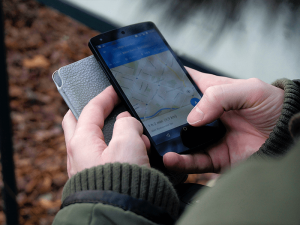 In addition, customers who have noticed your old fake Google reviews are likely to spread a negative word of mouth towards your business. This will prevent you from acquiring new customers, and thus new positive reviews. This could ultimately prevent you from progressing and even push your institution to close for good.
Avoid buying Google reviews: focus on positive, authentic feedback with your best ambassadors and a unique customer experience. This will be much more profitable and beneficial for your business!
5. Deterring prospects from doing business with you
Imagine: you are looking for a company that meets your current needs. After several hours of research, you come across an establishment with a rating of five stars and whose entire reviews are positive. However, feedback seems to be sparse, and most opinions also have similar sentences. Intrigued, you do additional research to find out about the reliability of this organization. .
During your searches, you learn on other online review platforms that the company is known to buy many positive Google reviews in order to improve its reputation. You wonder: would it be wise to do business with such a company? Can you really rely on these positive comments if the majority of them are fraudulent? And would the property still score five stars if it hadn't bought positive Google reviews? After a few minutes of reflection, you finally decide to abandon this company in favor of an establishment with a lower note, but with reliable and more balanced reviews.
This example is a good example of how buying reviews on Google can tarnish your reputation forever. Even if you try to rebuild your reputation, start fresh, some prospects and customers will always remember your false reviews and try to dissuade users from doing business with you. Avoid repeating such an example: build a lasting relationship with your clients and prospects based on mutual trust to build a good reputation. This will ensure the success of your business!
6. Heavy financial losses
Of course, the combination of the above-mentioned consequences leads to serious financial losses for your company.
Initially, buying Google reviews is a considerable waste of money, but also time. Beyond meetings with their suppliers, the majority of companies write their own fake reviews that they want to publish. As a result, these fraudulent purchases result in a significant loss of resources and effort that could have been invested in a quality customer experience and a better customer relationship.
Second, Google's sanctions can go as far as deleting a Google My Business profile. This will deprive the establishment of any organic and local referencing via the famous search engine. Such a consequence will deprive the organization of new prospects and deter the majority of customers from giving it a second chance.
Finally, legal sanctions are the worst in monetary terms. While laws vary by country, buying positive or negative Google reviews is often punishable by tens of thousands of dollars in fines. Remember these consequences if the urge to buy Google reviews takes you!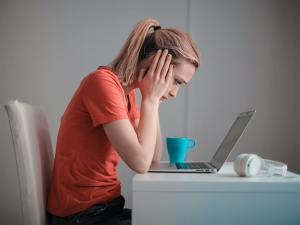 Other fraudulent online review practices
If buying Google reviews can have serious consequences for your business, there are other illegal practices prohibited by Google. In terms of Google reviews, avoid these four fraudulent practices, under penalty of being sanctioned by the famous search engine:
Deleting Google reviews: Deleting negative Google reviews can be considered disinformation. Avoid this practice, otherwise you will receive complaints from your dissatisfied customers and see your Google My Business profile deleted.
Holding contests to get positive Google reviews: According to Google's rules, it is strictly forbidden to induce a false commitment from your customers. In addition, it is illegal to hold competitions, since the feedback obtained would not be representative of the quality of your services. When people want to win, they are willing to lie!
Writing fake reviews online to hurt your competitors' reputation: In the same vein as misinformation, misleading statements are also to be avoided. If you write misleading reviews to hurt your competitors' reputation, Google will automatically detect and delete your comments.
Impersonating someone else: According to Google and the law, it is strictly forbidden to impersonate someone on Google Map, regardless of whether it is a person, a company or an organization. Such a practice can result in severe penalties from Google, such as deleting a user's profile. In legal terms, impersonating others on Google is considered a cybercriminal act in Quebec and can be debated in court.
Remember that the acquisition of Google reviews must be done in a natural and authentic way. Ask your customers regularly to create an exceptional customer experience based on concrete needs. This long-term relationship based on trust will allow you to acquire and retain many customers. This is a must for the success of your company!
How InputKit can help you manage a good volume of positive, real and authentic Google reviews
How can you get more authentic Google reviews? With InputKit's Google review increase solution, get more online feedback while simplifying how it's managed!
At the end of each completed survey, InputKit automatically offers your satisfied customers to post a positive online review. This way, you will get many positive and detailed reviews to improve your customer experience continuously. In addition, our solution primarily targets your ambassadors: a high volume of positive reviews will help you gain better online visibility and acquire many customers. Building a strong and positive reputation has never been easier!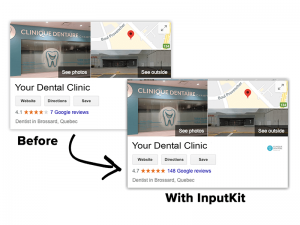 Do you want to simplify the management of your online reviews? If so, our solution will be beneficial to you!
Our dashboard with a filter for unresolved reviews and real-time notifications will make it easy for you to reply to all reviews on your Google My Business profile. You will be able to read and respond to your latest reviews to improve your online reputation while rectifying customer dissatisfactions as needed. This is a must for the success of your business!
Finally, did you know that InputKit includes a smart online reviews response generator? With this valuable tool, you will be able to automate and personalize your responses to online reviews based on your customers' level of satisfaction. In addition, you can automatically redirect dissatisfied customers to the platform of your choice to learn more about the source of their dissatisfaction. This is an asset to show your clients and prospects that their well-being is your priority!
While buying Google reviews can be tempting for many reasons, keep in mind the negative impacts that such a practice could have on your business.
By paying for fake reviews online, you are exposing your institution to losing its Google My Business profile. This sanction will lead to poor organic and local referencing (SEO), a loss of visibility on search engines, as well as a bad online reputation. This lack of visibility will prevent you from acquiring new customers, since you will not be referred to future prospects. In addition, this practice may even discourage your current and prospective customers from doing business with you. Ultimately, the law could give you a fine of several tens of thousands of dollars when you buy Google reviews, and even give you a two-year prison sentence. The game is definitely not worth it!
How to get more authentic reviews on Google My Business? With a solution like InputKit, automate your review requests online at the end of each customer satisfaction survey. Exclusively target your ambassadors for a better online reputation. Finally, take care to respond to every Google review, both positive and negative, to show your customers and prospects that their well-being is your priority. Such a follow-up of customer satisfaction guarantees you to acquire many customers. You can even take the opportunity to turn your detractors into your best ambassadors!
Do you need help to acquire many positive and authentic Google reviews? If so, don't hesitate to plan a free and personalized demo of our solution with our team of e-reputation experts. We will be pleased to contribute to the success of your company.