Consumer perception can make your business a huge failure or a stunning triumph. Indeed, your brand marketing is a powerful driver that can attract customers or, conversely, turn them away! According to the Exploding Topics platform, 55% of a brand's first impression is visual. Moreover, there are more than 10,000 branding and positioning agencies worldwide. In 2023, the competition in the market will only increase and it will be more important than ever to have a solid strategy to ensure that your brand marketing stands out from the competition!
Do you want to take your brand to the top in 2023? If so, it's time to rethink your company's strategies!
Shine among the competitors: 8 brand marketing ideas to adopt in 2023
If you want your company to make a good impression on potential customers, you need to take care of your brand image! Think of it as the outfit that represents you in public. The more polished and consistent it is, the more confidence people will have in you. The concept is the same for your business! Having strong brand marketing can mean the difference between being forgotten or being noticed by consumers. Let your creativity and innovation define your unique brand image!
Without further ado, here are 8 ideas to inspire you to propel your brand marketing into 2023!
1. Provide an unforgettable customer experience through personalization
Consumer expectations have never been higher. They expect companies to provide personalized experiences that meet their needs. This means that personalization is one of the secrets to brand marketing success! By creating a customized customer experience, you will build a deep and lasting bond with your customers and this connection will lead to increased customer loyalty and a stronger brand image.
Optimize your customer experience with personalization
Give each customer the unique experience they deserve by using personalization in your marketing strategy! By targeting your customers' purchase history, preferences and behaviors, you'll have everything you need to deliver a personalized experience. Use this data to automate tailored emails, targeted product recommendations and exclusive offers!

Adopt new targeting techniques for more effective online personalization
2024 will mark the end of the cookie era in brand marketing strategies, but don't panic! Discover how to personalize your customers' experience like never before! With innovative targeting solutions, you'll be able to track their behavior in real-time by collecting information such as their device ID, IP address, geographic location, interests and demographics. Deliver a personalized experience based on their browsing habits, frequency of their visit and session length. Don't miss this opportunity to take your online personalization strategy to a whole new level. Be ahead of the curve by adopting new and innovative techniques now!
 2. Transform your brand marketing with a consistent omnichannel approach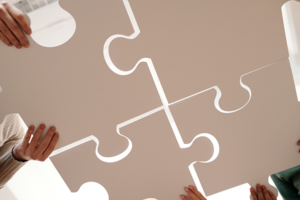 Imagine that your customer experience is like a puzzle and that each communication channel is a piece of that puzzle. Such a strategy ensures that all the pieces fit together to form a consistent brand image and a seamless customer experience. From the physical store to the Facebook page, to the website and apps: an omnichannel strategy ensures a seamless and consistent experience for customers across all the channels they use to contact you.
To take your brand marketing to another level, ensure a consistent presence across all customer support channels. Let your customers choose the channel that works best for them to get the help they need, whether it's email, live chat, phone or social media. Provide a unique and consistent experience for your customers, no matter which channel they choose to contact you!
3. Develop content marketing campaigns to create a story around the brand
It's not a secret: everyone loves stories! That's good news: every business has a story to tell, and that story is a powerful brand marketing tool to take your business to the next level!
Tell your story
You probably already talk about your products and services, but have you ever thought about telling your story? Let your prospects and customers know about it, they're curious! Share with them how your company came to be, where it came from and what is the vision that fuels your goals. This will add an extra dimension to your brand marketing strategy, reinforcing your brand identity.
Create a powerful story around your brand by developing brand marketing campaigns that highlight your difference. Share success stories of your partners and clients, show concrete results with case studies and prove your expertise with expert interviews to build credibility on the web.
Storytelling 2.0: scrollytelling
Storytelling is the key to making your brand marketing a story that captivates consumers and reinforces your identity. Although this marketing tactic is known as one of the most effective, storytelling is starting to give way to its improved version: scrollytelling!
With attention spans becoming shorter and shorter, traditional stories are no longer enough to keep visitors captivated. That's why scrollytelling adds a captivating visual dimension with its fluid animations and transitions, immersing readers in a unique story. This method creates an emotional bond between your company and your audience, showcases what makes you unique and generates lasting engagement. Differentiate your brand from the competition with the effectiveness of storytelling and adopt the new trend in the field: scrollytelling!
4. Nurture your online communities
Connect with your target audience through an active online presence! Build a strong bond with your customers and show them you care by being active and engaged on all your social media. The benefits of an online community are numerous: introduce your brand to potential customers, increase awareness and recognition of your business, answer questions from interested people and gather relevant feedback to improve your services and products.
Another major advantage is that an online community can generate content for you, without you having to produce it yourself! Commonly referred to as User Generated Content, this is a very valuable asset to your brand because it comes directly from consumers. It gives your audience a voice and shows your brand's commitment to their experience!

5. Showcase your social achievements for a positive brand image
People are looking for brands that go beyond producing quality products. They are looking for companies that share their values and have a positive impact on society. For these reasons, it's more important than ever for your company to be socially responsible.
What social causes and issues are important to you? What social injustices do you want to stand up for? Use your answers to these questions as a guide for how your company can get involved in the community to make it better. By showing your commitment to a more just society, you will attract the attention of conscious consumers and stand out from the competition. How can you put forward socially responsible brand marketing? By giving to charities, supporting social causes and getting involved in your community. This way, you will build a strong and positive brand image that reflects your convictions!
6. Artificial intelligence, your ally to improve your brand marketing in 2023
Did you know that artificial intelligence can help personalize your customer experience? It uses data about consumer preferences and behaviors to target specific products, services and unique offers to each individual! In addition, it can help collect and analyze data to determine trends, patterns and opportunities for marketing optimization. This allows you to make enlightened decisions and improve the effectiveness and accuracy of your marketing campaigns! It goes without saying that artificial intelligence is a powerful asset for your company's brand marketing.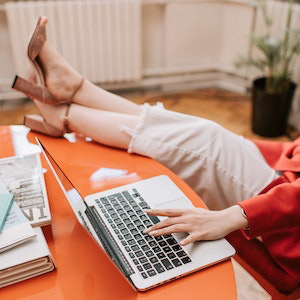 If you're still not convinced of the potential that artificial intelligence can bring to your marketing strategies, your mind may change with this information: artificial intelligence can help you generate quality content for your blogs and social networks! How does it accomplish all this? By using algorithms to understand consumer trends and habits. This way, it can generate unique content for you, saving you time and maximizing the impact of your marketing content!
While artificial intelligence is a great ally for your marketing strategies, it will never replace human beings. Technology can help you, but only the human mind can provide the unique touch and sensitivity needed to create remarkable content.
7. The 3 key trends that will transform brand marketing in 2023
Shine in the marketplace with a forward-thinking brand marketing strategy! Staying on top of the latest marketing trends will allow you to continually innovate, stand out in a competitive market and enhance your company's brand image by building a solid and lasting reputation with your target audience. Without further ado, here are 3 trends to watch and adopt for your 2023 marketing strategy!
1. Emotional connection with consumers
Creating an emotional connection with your audience must be part of your marketing strategy in 2023. By doing so, you will build a long-term relationship of trust and loyalty with your community. Making an emotional connection with your audience will be one of the top trends in brand marketing this year!
To make an emotional connection with consumers, you need to understand their needs, values and personalities. Here are 3 tips for doing so:
Find out what resonates with them. Analyze their buying habits, their interests and what motivates them. Then use that information to create marketing campaigns that touch them emotionally.
Be authentic. Share your story, values and beliefs, and show how your company can help solve your consumers' problems.
Create unique, immersive and memorable experiences that engage and value consumers. These experiences can take place during live events, brand activations, online campaigns, etc
2. Artificial Intelligence
As mentioned earlier, artificial intelligence will be very trendy in 2023. With its incredible ability to process data and create personalized experiences, your business will be able to improve connectivity with its community and build stronger brand marketing strategies. Get ready to see artificial intelligence in every marketing campaign this year!
3. Collaboration with micro-influencers
Did you know that micro-influencers allow your company to expand its target audience? Indeed, micro-influencers often have a targeted and engaged audience, which allows your company to reach a specific audience that could be interested in your products or services. Moreover, micro-influencers often have a trust relationship with their audience, which can help build trust in your brand among consumers.
In addition, working with micro-influencers is a winning and affordable brand marketing tactic for small businesses because it can be less expensive than other forms of marketing, which can help small businesses increase their visibility without spending much money.
8. The 3 mistakes to avoid for successful brand marketing
Protect your brand image with a flawless marketing strategy! Consumers are sensitive to the smallest details, so make sure you don't let mistakes ruin your marketing strategy. Avoid confusion, frustration and financial loss by ensuring that every piece of content is consistent, reliable and professional. Without further ado, here are 3 mistakes to avoid in your marketing campaigns:
1. Underestimating the power of personalization and emotional connection with consumers
Neglecting personalization and emotional connection in your strategies can compromise your campaigns and damage your brand image.
By personalizing your approach, you will strengthen your connection with consumers and create a sense of consideration and value. Emotional connection is essential to building a powerful and inspiring brand identity that generates loyalty and engagement in your communities.
Personalization and the intent to connect emotionally with your audience must be part of your marketing strategies in 2023, otherwise, you risk creating a cold, distant brand that has no points of differentiation from the competition and is unable to mobilize consumers.
2. Being inconsistent across platforms
Inconsistency across online platforms can hurt your company's recognition and credibility. Those inconsistencies in your brand marketing messages, images and designs can be perceived as a lack of professionalism and can discourage consumers.
On the other hand, a consistent image across all online platforms can reassure consumers, build trust in your business and increase its visibility. It can also help create a strong and consistent brand image in the minds of consumers, thus promoting your company's recognition in the marketplace!
3. Neglecting your online reputation
Your reputation is the mirror of your brand: it reflects your values and your identity. It can make all the difference between the success and failure of your business. For these reasons, neglecting your online reputation is a mistake to avoid if you want to improve your brand marketing in 2023! To make your online reputation shine, feed it with positive reviews and handle bad reviews to build trust and awareness of your business.
How InputKit can help you take your brand marketing to new heights in 2023
InputKit is the ideal solution to help your company improve its online reputation. It provides everything you need to increase your online reputation management. Plus, it allows you to collect 3 to 10 times more reviews per month! Did you know that our customer experience software contains a feature that detects unhappy customers in real time? This feature allows you to anticipate and resolve issues before detractors affect your online reputation. Prevent dissatisfaction and turn unhappy customers into promoters of your business with InputKit!
How can you optimize your brand marketing strategies to stand out this year? Take a look at our tips to help your business shine with an authentic brand image!
First, offer a personalized customer experience that meets your customers' needs. This will strengthen the relationship with your customers and build loyalty! Second, make sure you're available everywhere with a consistent omnichannel approach. Offer your customers a variety of communication channels so that they can contact you according to their preferences. To generate excitement around your business, develop content marketing campaigns that tell your story. Keep your communities active and engaged by nurturing them on all your social networks. In addition to building awareness for your business, users can generate content that proves to be a powerful asset to your brand marketing! Show consumers that you are a responsible company by highlighting your social achievements. This will allow you to defend the causes you care about and build a positive image around your brand. Harness the potential of artificial intelligence to further personalize your offerings and lighten certain tasks. Follow trends to stay on top of them and avoid mistakes that could quickly damage your reputation. By following these valuable tips, you'll have all the necessary ingredients for a winning marketing strategy!
Do you need assistance to improve your company's brand marketing? If so, plan your free personalized demo of the InputKit solution today! Our online reputation experts will be happy to discuss with you the many ways InputKit can take your online reputation to the next level in 2023.