In recent years, with the pandemic, the world of human resources had to renew itself to adapt its practices to the modern day. Employees have realized the importance of their mental safety in the workplace, resulting in mass resignations since 2021. These employees then tried to find employers who were more aligned with their professional values and aspirations in the hope of benefiting from conditions adapted to their needs. It is in this context that the concept of employee experience has emerged and has since become a crucial issue in the world of work. 
Today, in the context of the great resignation, companies must redouble their efforts to stand out. However, sometimes, it may be complex to know how to build an employer brand that will stand out in your industry. 
What are the employee experience trends to follow in 2023? What little things will make your employees want to stay? Without further ado, here are 10 employee experience trends to watch for in 2023!
Employee experience trends
to follow and implement in 2023
1. The well-being of your teams above all as a driver of employee loyalty
By definition, a successful employee experience starts with the well-being of your employees. After all, if your employees don't feel comfortable at work, you could experience a high turnover rate in your business. You could even get a bad reputation as an employer! It is therefore important to find multiple ways to promote corporate well-being. 
First, schedule bi-monthly meetings to monitor your employees' morale over the weeks. If an issue is encountered, you will be able to rectify the situation as quickly as possible. 
When you notice a decline in an employee's performance or a problem that your customers regularly address, be sure to react appropriately. Send out satisfaction surveys for employees, schedule a brief meeting with the person concerned, or exchange messages to assert the situation. Your employees will appreciate your proactivity, which will positively impact their well-being at work! 

2. Leveraging inclusion and diversity in the workplace
The implementation of an inclusion and diversity policy is definitely an HR practice that is part of the 2023 employee experience trends. 
Diversity is characterized by the variety of people, ideologies and cultures within a company. It can be expressed in many ways:  
The gender;

The age;

The ethnic origin;

Belonging to the LGBTQ+ community; 

The neuro divergence;

Physical or intellectual disabilities;

Religion; 

The language;

The level of education;

The values;

Professional skills and experiences.
Inclusion, on the other hand, involves creating a workplace that accepts talents as they are, regardless of the differences that characterize them. By definition, an inclusive employee experience should foster a sense of belonging where employees feel respected, valued and listened to by their peers while remaining authentic.
Here are some tips to improve diversity and inclusion in the workplace: 
Diversify your hiring by promoting your openness to recruit someone from diversity; 

Be truly open-minded in your job interviews;

Include diverse profiles in your marketing campaigns;

Foster a sense of belonging by treating all your employees fairly;

Be diverse when assigning promotions;

Practice pay equity;

Hire candidates of all ages.
Remember that inclusion and diversity are two interrelated concepts. To follow this employee experience trend of 2023, let your employees know that they are considered and respected, regardless of the criterias that distinguish them. This will give them a sense of belonging and security that will further engage them in your business!
3. Give your employees the opportunity to express their opinions
It is important to assert the opinions of your employees. After all, listening attentively and respectfully to your colleagues is necessary to make them feel valued and included at work!
To this end, be sure to involve your employees in your internal decisions. In team meetings, let your colleagues speak so they can express their opinions authentically. This will foster their sense of belonging and commitment to your organization. On the other hand, it will allow your company to benefit from innovative ideas as well as a better overview of your future projects. 
This feedback process can also be very effective to better understand your teams. To this end, don't hesitate to regularly ask your colleagues for their opinions to better understand their feelings and issues at work. This consistent and targeted feedback will create a climate of trust, which in turn will increase your talent retention. Definitely, this 2023 employee experience trend is favorable for all parties!
4. Having tools to help HR professionals do their jobs 
When it comes to trends in employee experience to follow in 2023, the implementation of HR tools is a must to optimize managers' practices. More specifically, we are thinking of technological tools that help: 
Clear and precise communication between employees and their manager;

The proactivity and leadership of managers when needed;

Good communication of informations between your co-workers;

Scheduling bi-weekly meetings between managers and their employees to track job satisfaction;

Successful employee evaluation meetings

to better establish understanding of the company's future objectives;

Detection of work dissatisfactions and their causes.
The ultimate goal of these HR tools is to help your managers develop better organizational strategies to promote the well-being of employees at work. The data collected by these solutions will make it easier for your managers to act on the feedback of your employees. In addition, the compilation and automated centralization of this data will save them many valuable hours of work. In this sense, these tools are definitely part of the employee experience trends to be integrated in 2023.
By the way, did you know that InputKit's employee experience management solution is itself a great HR tool? With its automated, customized employee surveys and many question templates, you can know everything about your staff in just a few clicks. Our solution is also connected to a performant CRM for fast and smooth communication. Trust InputKit, the experts in employee experience trends to watch for in 2023!

5. Create positive experiences when working in person 
Remote work had a significant impact on face-to-face work. Employees are now accustomed to the comfort and autonomy of working remotely. With this in mind, one of the main trends to watch for in 2023 is the optimization of your employee experience in person. 
To encourage your teams to spend time in your offices, be sure to set up a cozy, tasteful and creative work environment. These include spacious offices, with beautiful natural light, decorated with many plants to increase the morale of your colleagues. Why not dedicate a closed space for meetings or discussions with your clients? This way, your teams can converse freely without disturbing employees who are more focused on their work!
To follow 2023 trends in employee experience, foster a positive office climate, including through authentic human connections. Organize friendly dinners to give your employees the opportunity to get to know each other better. In the same vein, plan team building activities regularly as well as outings between colleagues to strengthen the team spirit of your employees. In this way, you will maximize the engagement of your employees at work while creating a climate of authenticity and respect in the office. This will certainly have a positive impact on your face-to-face work experience!
6. Breaking down workplace silos for better overall communication
Did you know that according to a study conducted by PR Newswire, 36% of employees experience conflict on a daily basis in their workplace? Also, according to the same source, poor communication would be the main source of these conflicts. Interesting, isn't it? 
Communicating well with your employees can be complex, especially with the rise of hybrid and remote work. That's why, when it comes to 2023 employee experience trends, clear and seamless communication between your departments is a key.
In order to face this challenge, it is necessary to avoid workplace silos, that is to say to have your departments work individually and compartmentalized, without real communication or team meeting. In this context, employees often do not know what their colleagues are doing. In the long run, this feeling can be detrimental to their sense of belonging and their group functioning. This can even lead to withholding information, which can frustrate your employees and cause deep stress at work.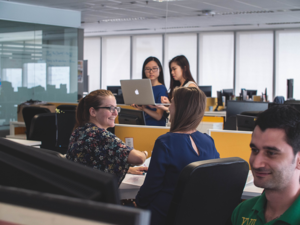 Do you want to optimize this practice to keep up with 2023 employee experience trends? Here are 7 tips to break down workplace silos and improve your communication at work:
Identify what causes the workplace silos to better destroy them;

Base your corporate culture on seamless, consistent and transparent communication;

Support your managers and employees with corporate and human resources policies;

Invite all members of your departments to monthly business meetings to ensure everyone is working towards a common goal;

Promote teamwork rather than individual work;

Check on your employees regularly to avoid friction between teams and act quickly when necessary;

Using employee satisfaction surveys, regularly ask for feedback to ensure the

well-being of your co-workers

.
7. Create a sense of belonging, even in you're working remotely 
With hybrid and remote formulas, it can be difficult to establish human contact with your co-workers. It became crucial to take steps to strengthen collaborative work between your employees. These daily discussions and interactions are necessary to allow them to flourish in a group. This way, your peers will feel they are working towards a common goal and will identify more with your company's organizational culture. 
In this vein, one of the trends in employee experience to watch for in 2023 is the ability to create a sense of cohesion and belonging while working remotely. To achieve this, it is important that information continues to be shared in a collective and transparent manner. As individuals, it is crucial to recognize the efforts of your collaborators and encourage them in their work, both in writing and verbally. You may even want to highlight the successes of your colleagues during a virtual call or remote conference. The key is to communicate your intentions and encouragement to the rest of the company! 
On the more emotional side, to follow this employee experience trend in 2023, you will have to fight the feeling of isolation of your employees by reminding them regularly that even if they are distant, they belong to a collective. With this in mind, don't hesitate to discuss on a regular basis the commercial objectives, feelings, values and common visions shared by all members of your company.
Here are some ideas to help maintain team cohesion and sense of belonging when working remotely:
Set up virtual rituals to encourage employees to socialize:

Coffee break, weekly remote meeting to share interesting news, a virtual club to discuss a common topic: The goal is to give employees the opportunity to feel connected to other team members.

Suggest optional meeting times to check in with your employees:

These less formal meetings will allow you to check in with large groups to ensure the well-being of your employees.

Reinforce the goals of the collective through meaningful virtual conversations:

Ask your colleagues to share their opinions and innovative ideas on certain topics. This will allow them to speak honestly and discuss current and future projects in groups.

Organize online event experiences:

Free group training, remote team building activities, courses and hobbies paid for by the company: contribute to the development of your employees while strengthening the bond that unites them!

Plan 5-7 remotely:

These cocktail parties with colleagues can end your workweek around a festive occasion… all without the need to travel! 
8. Contribute to the professional development of your employees 
As the next trend in employee experience to follow in 2023, we are talking about job skills development. By contributing to the professional development of your employees, you can ensure that you evolve as an organization with more complex skills. On the other hand, specialized talent in their field will be more confident and valued at work! 
For example, do your employees want to learn more about the tasks of their position? Offer them informative evenings, webinars given by professionals as well as free training to deepen their knowledge! Do they want to broaden their horizons? Give them a small budget to refine their professional skills in a related field. This will help them develop new skills and reach new heights in their careers!
This 2023 employee experience trend is an asset to help develop your talent. By offering your candidates an experience based on professional growth and valorization at work, you will increase their loyalty toward your company. In addition, you will then offer a unique and high-quality service thanks to specialized, professional and highly qualified talents. This employee experience trend is definitely a must for your company in 2023!
9. Put empathy first 
When you think about employee experience trends in 2023, empathy is a must. It is crucial for the mental health of your employees that they feel supported, listened to and understood, despite working remotely.
Do you want to be an expert on this trend of employee experience in 2023? If so, here are our 4 expert tips: 
Show recognition on a regular basis:

Write congratulatory or encouraging messages to your peers on a regular basis to recognize their efforts and successes at work. On a virtual call, even a smile can make all the difference!

Both by call and in writing, ask your employees if everything is going well:

It is sometimes more difficult for them to express their issues, difficulties and concerns when working remotely. Be proactive: take every opportunity to ask them if they want to talk or if they need help!

Make sure your employees aren't overworked:

With hybrid and remote work, it can be difficult to distinguish the boundaries between privacy and work. Pay attention to burn-out cues and make sure your colleagues are working within the allotted hours.

Be flexible and empathetic about the issues your employees are facing:

Balancing work and family at home isn't easy. This combination can stress your employees and sometimes force them to take a short period of time off, take personal calls at work, or even be bothered during a virtual meeting. When these situations arise, be flexible and empathetic to show your employees that you understand the challenges of working remotely. This will significantly reduce their stress and improve their well-being at work.
10. Designing a proactive onboarding for your new employees 
To adapt to the employee experience trends of 2023, it is necessary to ensure the quality of your onboarding process for new employees. This will provide an excellent experience for your candidates, who will then want to recommend you to their entourage as well as on sites such as Glassdoor. Definitely, it is a must for your employer brand and to attract talent within your company. After all, no one wants to go work for an organization that abandons its new candidates on the first day!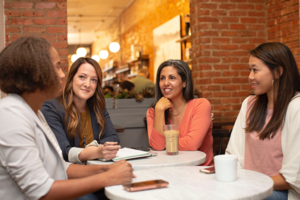 How can you position yourself in this 2023 employee experience trend? To help you, here are 8 steps to follow to optimize your onboarding processes:
Announce the

new employee's arrival

before their first day;

If possible, send the new employee their

first week's schedule

prior to their official entry into the company;

Give the new employee a personalized welcome

gift box

in your brand colors;

On the first day, make a

complete presentation

of the company to the new employee;

Introduce the

new employee to co-workers

and other departments;

Schedule a team dinner

to invite the new employee to chat with colleagues in a less formal manner;

Put in place an

integration plan

to help the new employee understand their position and better integrate into your company;

Set up

frequent check-ins

between the new hire and their resource person to monitor their onboarding and evolution over the days.
How does InputKit fit into these new 2023
employee experience trends
?
Do you want to adapt to new employee experience trends in 2023? If so, InputKit is the solution for you!
Through our employee experience solution, you can use our one-time surveys to question your employees based on specific objectives. These personalized and automated surveys will allow you to learn more about your employees' needs and issues. Onboarding surveys for new employees, exit interview surveys, one-time surveys for organizing group activities: our many question templates will give you valuable feedback in record time! 
Using our Pulse surveys, you will also be able to assess your staff's commitment, satisfaction and motivation on a daily basis. This feedback will help you better understand your employees' feelings and respond accordingly. In addition, this valuable tool will help you improve empathy, proactivity and interpersonal relationships within your company. This is a critical asset in positioning for 2023 employee experience trends!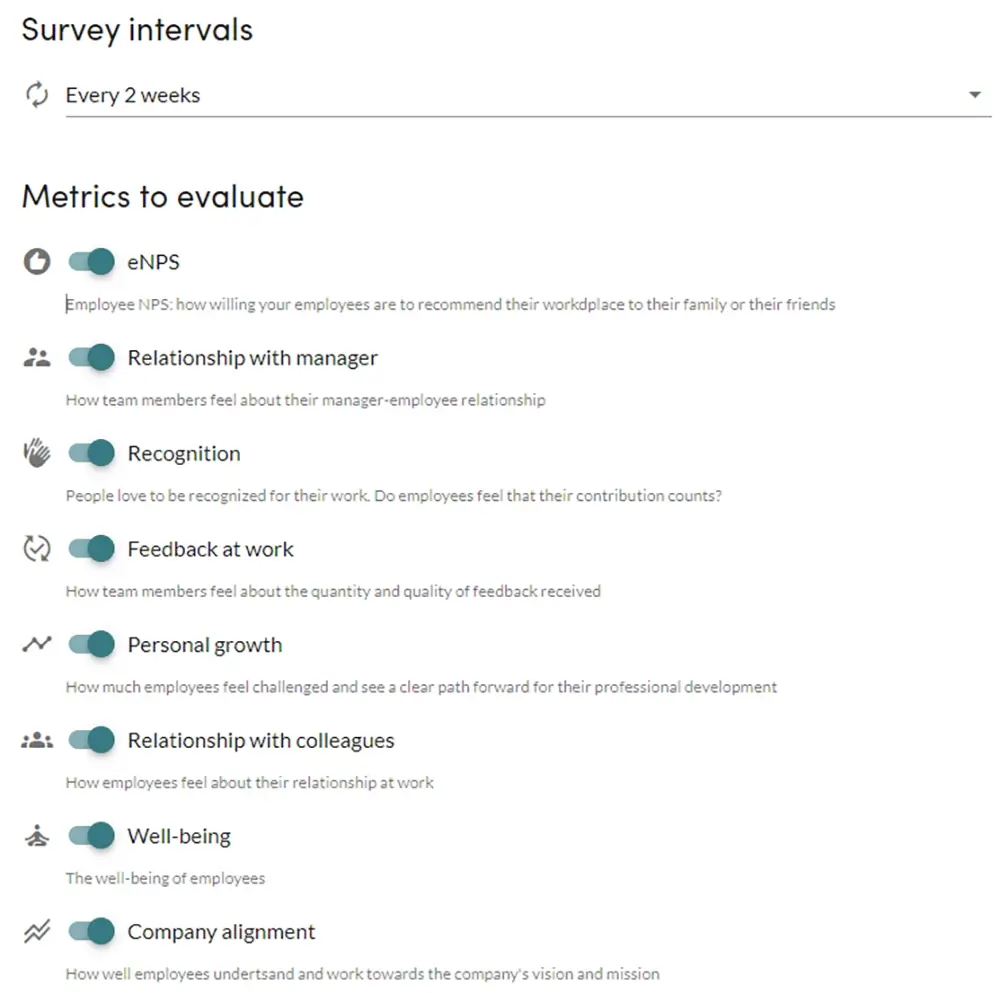 Did you know that our solution also converts responses from your customer satisfaction surveys into performance indicators? With our centralized and ergonomic dashboard, you can see the performance of your teams in place. Thus, if a problem is recurring or an employee's performance has been declining for some time, you can react appropriately to rectify the situation. It's a great tool to proactively ensure your employees' well-being!
What is a great employee experience based on 2023 trends? Follow our best advice to attract and engage talents in your business!
Ensure the well-being of your employees to maximize their commitment to your business. Focus on inclusion and diversity in the workplace, including treating your employees fairly. Give your teams an opportunity to express their opinions and get involved in business meetings. To help your managers and human resources professionals, implement HR tools that will facilitate communication and collaboration within your organization. 
To align with 2023 employee experience trends, be sure to create a positive face-to-face experience, as well as remotely. Ensure the professional development of your employees, especially through informative evenings and free training. Create a climate of cohesion, communication and empathy by fostering team spirit and recognition rather than individualism. Avoid workplace silos: communicate transparently and honestly with all your departments to work towards a common goal. Definitely, these 2023 employee experience trends will help you stand out as an employer and build on your corporate talent!
Now that you are an expert of the 2023 employee experience trends, do you need additional support to ensure the well-being of your employees? If this is your case, we invite you to schedule a free and personalized InputKit demo at the time of your choice. Our team will be delighted to contribute to the excellence of your employee experience! 
To learn more about an organizational culture that supports the well-being of your employees, we invite you to watch this video by Chris White, an employee experience expert. In his video, you will discover 3 ways to create an organizational culture that will bring out the best of your employees. Enjoy watching!